By Mbabazi Hanning Gonzaga
Sembabule: Unprecedented levels of political hysteria have gripped Sembabule district as usual, following two major controversial political developments.
One has to do with the shocking decision by the State Minister For Transport in the Ministry of Lands, Housing and Urban Development Joy Kafura Kabatsi to declare ambition to unseat long-serving Lwemiyaga County legislator Theodore Ssekikubo, her political ally of the past.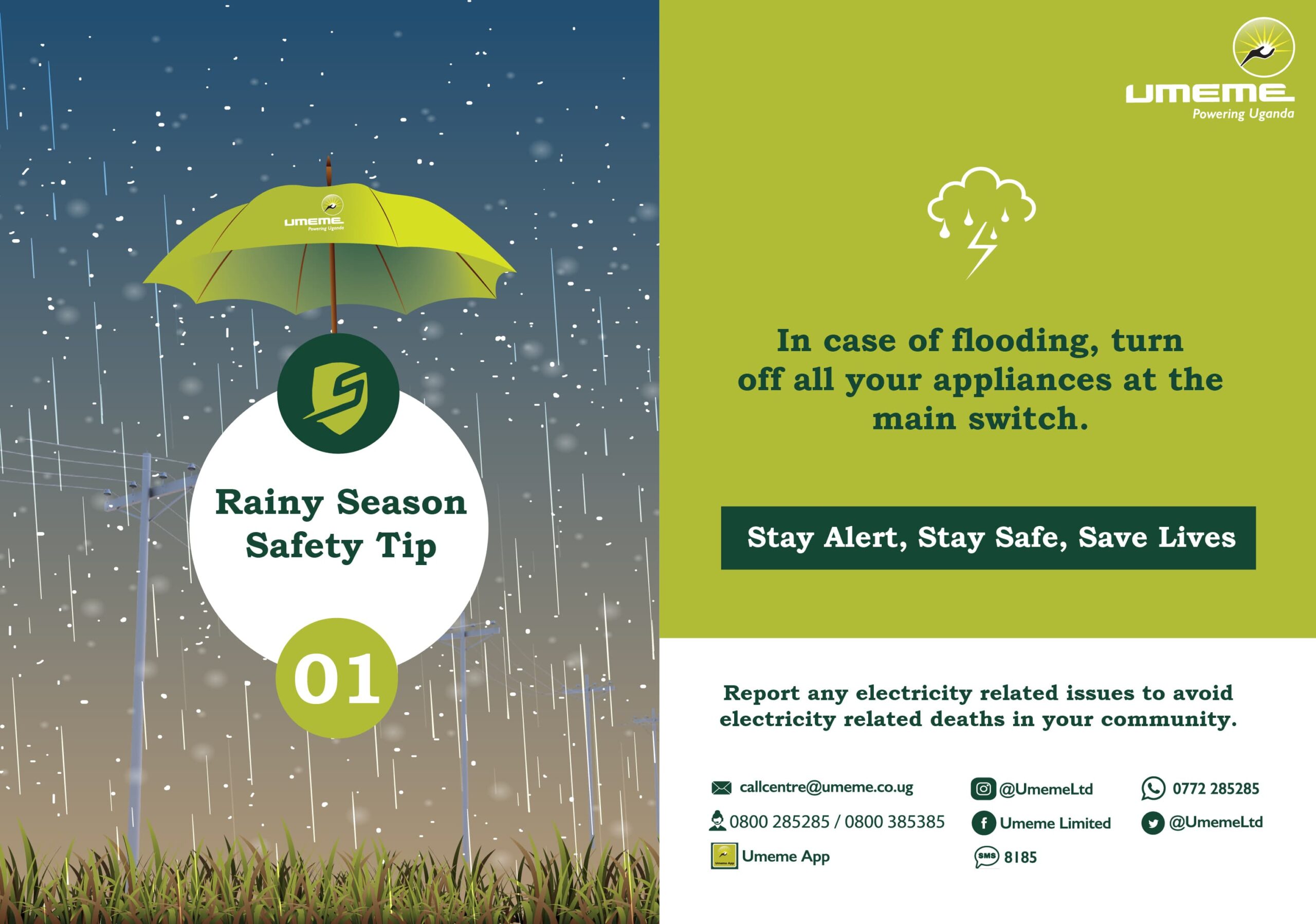 The two have always belonged to one camp along with ex-LC5 Chairman Herman Ssentongo as they countered the deeply entrenched camp of Foreign Affairs Minister Sam Kutesa, Anifa Kawooya and current LC5 Chairman Elly Muhumuza.
Ssekikubo always stood by ill-fated Kabatsi as she unsuccessfully battled Sembabule District Woman MP Kawooya. Their battle has always been bloody both in both NRM primaries and general elections.
President Museveni has often had to intervene to calm down tempers that have kept the district sharply divided.

He one time deescalated things by taking Kabatsi away making her Director Legal Affairs at State House. She still left the job and returned to Sembabule to battle Kawooya who one time told the President in a meeting, "Sir this woman [Kabatsi] is very vindictive because you gave her own cake yet she keeps coming to eat my chapatti."
Museveni after the 2016 elections intervened again by making Kabatsi a Minister, something Kawooya didn't like as Kabatsi used the MAAIF docket to prepare for fresh fight with her.
KABATSI GOES FOR SSEKIKUBO
"I have changed my mind and I'm going for the direct MP Seat and that's Lwemiyanga," she told TheCapitaltimes in a Tuesday Evening interview "I can't stand someone who uses our MP Seat to demonize our dear President. That's why I'm standing against Ssekikubo my ally for many years. I have tried to speak to him to torn down in vain and his disrespect for the President has to be stopped in 2021. I'm standing against him to liberate that constituency because we residents there are 99% NRM and can't stand such disrespect to our dear leader."
However, TheCapitalTimes separately understands that even before this latest development, the two had fallen out and at some point one wanted to call a news conference to denounce the other but the respective supporters pleaded. Kabatsi felt betrayed with the way she was sacrificed in the Hassan Basajjabalaba saga over things she didn't do.
She later was told some of these were done by his trusted friend Ssekikubo who gave Basajja the impression he was her representative. This made her feel betrayed to the extent that even in 2016 as she battled Kawooya, Sekikubo was politically not her friend anymore. She also felt betrayed when Ssentongo (who she wanted to vie for Mawogola North MP Seat against Kutesa) cut a deal with the all-powerful Minister and left Sembabule for Masaka Municipality MP Seat. He had a lot of cash and almost floored Mathias Mpuuga in 2016. The Kabatsi supporters claimed Kutesa was the source of the money Ssentongo splashed in the Masaka race. She expected Ssekikubo to denounce him but he didn't.
Instead Ssekikubo supporters perceived Kabatsi as a traitor because of the way she built rapport and good relations with Kutesa's wife in the run up to 2016 elections. She would be permitted to decampaign Kawooya on Kutesa's Mbabule fm, something the Sekikubos found strange too. Kutesa's wife was at some point uncomfortable with Kawooya and used the JPAM betrayal to tell Kutesa that "see I told you not to trust those Bakigas: Kawooya can betray you the way Mbabazi and Hope Mwesigye have betrayed Mzee [M7]."
For some time, Kawooya was uncomfortable with the wife and Kutesa had to mediate between them after Kawooya perceived her as hostile to her re-election as Sembabule woman MP, a position she has held since CA in 1994.
That is the context one must have to understand the background to Kabatsi's latest declaration for Lwemiyaga whose Sub-Counties were recently increased from 2 to 5 as a result of her lobbying efforts as Minister (Lwemiyaga, Ntuusi, Burongo, Kyeera & Nyamitanga).
Ssekikubo, who also faces (Bigobyamugenyi land saga) discredited the LC5 Chairman Elly Muhumuza, continues to be advised to relocate to Makindye Ssaabagabo Municipality which he can easily win on the People Power Platform, however Ssekikubo still believes in the people of Lwemiyaga and is coming 2021 under NRM.
The incumbent (Makindye) is Sempala Kigozi of DP who many consider weak and easy to be defeated by Sekikubo who has a palatial residence there on Bunamwaya Hill near Justice Remy Kasule and JB Kawanga's place.
Muhumuza believes he stands a chance to win there because over 60% of the voters in Lwemiyaga originate from Bushenyi district in Western Uganda just like him (unlike Kutesa's Mawogola which has majority Baganda).
"Clearly Ssekikubo, who Museveni recently blocked from attending Kyankwanzi signaling the irretrievable breakdown of relationship, will need divine intervention to survive losing his Lwemiyaga MP Seat in case he insists seeking reelection," Kabatsi said.
She added that "voters don't want him there anymore for disrespecting Mzee."
KUTESA'S DAUGHTER JOINS THE RACE
The other issue raising political hysteria in Sembabule are the continued calls by voters on Sam Kutesa's daughter (Shartsi Musherure Kutesa) to Succeed his father and the Minister for Foreign Affairs Sam Kahamba Kutesa in the Mawogola North seat Come 2021.
However at first, other signs indicated that she would switch ways with Hon. Anifa Kawooya and come on a District Woman Parliamentary Seat, and Kawooya go for Mawogola North Constituency.
However, the decision was agreed. Shartsi is coming for Mawogola North and Hon. Anifa is coming for Mawogola South.
Voters say they are inspired by Shartsi's down to earth personality, political sophistication and the development works she has so far quietly done in the community.
She marries Dr. Paul Musherure with whom she returned from the US a few months ago to fully settle back home and participate in the development of her native Sembabule.
Sharsti, who drove to Sembabule straight from America without stopping over anywhere in Kampala, has lately been active and visible at soccer tournaments and other sporting activities where she keeps telling residents "let's develop our district."  Described by multiple sources as "politically well-grounded," Shartsi has since taken up the role of CEO for her father's 101.1 Mbabule fm whose influence has lately grown to cover large parts of Buganda and Western region.
It covers up to Kyengera and sources say that Sharsti's strategy grow to levels where it dwarfs Buganda kingdom's CBS when it comes to having influence in Buganda region.
Her excellent management style has seen its revenues grow to over Shs70m per month with all the corporate advertisement coming through (from entities like Nile Breweries, MTN, Airtel, Coca Cola UHMG etc).
This improved revenue generation has resulted into improved staff remuneration and motivation which is why CBS has reason to worry because Mbabule fm already has very powerful broadcasting equipment with a target of covering 100% of Buganda and the other Bantu-speaking parts of Uganda in the next few years. She is using the radio to popularize her charity activities in the community besides ensuring job creation for many of the young people that would otherwise have had no chance.
Sources say her relocation from the US has also resulted into staff stability whereby employees no longer get frequently expelled like before. "She is deeply spiritual and has a calm down to earth character making her very accessible to all voters. She shares a number of things with her father including the political sophistication, humility and being a lawyer. That personality has disarmed many would-be political rivals to just give up on the Sembabule woman MP Seat.
She is simply too strong to be defeated by anyone even if she wasn't Kutesa's daughter," says a knowledgeable source close to Sembabule politics.
Sharts is said to be the politically most sophisticated and interested of all Kutesa's children-and yet she likes simplicity.
Knowledgeable sources add that her entry and spontaneous popularity could give Kutesa adequate comfort to voluntarily retire from being an MP in 2021. "He has done it all: he has made the money and achieved a lot of self-actualization because at 40 years (since 1980), he is simply the longest serving MP in East and Central Africa. This makes proper for him to bow out in 2021 and concentrate on charity and other things that well accomplished veteran leaders enjoy doing in their retirement," says a source deeply knowledgeable about Sembabule politics. And this possible Kutesa exit was corroborated by several knowledgeable watchers of Mawogola politics we spoke to for this article.
SIGNS SHOWING HOW KAWOOYA IS GIVING WAY FOR KUTESA'S DAUGHTER
The possibility of being politically thumped by Shartsi in the ballot box has prompted long serving Anifa Kawooya to give way rather than waiting to be demystified by Kutesa's daughter.
Kawooya, who has a lot of money and lucrative businesses including Greater Masaka's leading nursing training institute, a radio station among others has since relocated to Mawogola South whose incumbent Joseph Sekabito is already in tears.
Voters are saying it was a loss electing him because he has never said anything in Parliament. Unlike the rest of Sembabule, Mawogola South is a more complicated constituency as it's the most urbanized and therefore home to majority voters who are hostile to NRM.
Its home to Mateete Town Council (the most urbanized place) and it's nearer to DP-infested Masaka and Lwengo districts. In fact sources say Sam Kutesa in 2016 supported the splitting of the original Mawogola County into two because he wasn't prepared to risk facing hostile voters, a significant fraction of whom actually shunned Museveni and elected Dr. Besigye in 2016.
Kawooya is already campaigning aggressively to become the next MP for that constituency and as part of her strategy, she opened a radio station which is already on air.
She hopes to use it to excite residents, create jobs for them and also popularize her programs. She says money isn't her problem anymore and goodies are already flowing to the households through her development foundation.
Kawooya is wealthy because she has been MP doing Museveni/Kutesa clandestine political assignments for too long and earns a lot of cash from the Pan African Parliament in Durban where she represents Uganda.
It's understood that for voluntarily giving way to Kutesa's daughter at the woman MP level without putting any fight, Kawooya expects the wealthy minister to ensure she doesn't face much problems as she seeks to oust Prince Sekabito who ironically (as RDC) used to brutalize Kabatsi's supporters to ensure Kawooya's own reelection before 2016.
You have a story in your community, comments, reaction please call, text on 0757223765 or Watsap on 0784233289