Union Supermarket one of the largest supermarkets in the heart of Kampala is ready to serve you to the best of expectations.
The spacious shopping paradise, which opened its door to the Ugandan audience at Kingdom Kampala in 2019 is an international market for Ugandans, Europeans, Indians, Chinese and all different kinds of people.
Union Supermarket is a self-service shop offering a wide variety of food, beverages and all household products.
The shopping garden has good and quality services to all kinds of people at affordable prices.
The Spacious Union Supermarket is found in Kingdom Kampala Mall on Nile Avenue, Yusuf Lule Road and Dewinton Road, just to the north-east pf Kampala CBD.
The mall houses restaurants, shops, boutiques among other businesses which have made the place a cool lifestyle shopping centre in the less crowded part of Kampala.
Union Supermarket typically sell a great number of items among many brands, sizes and varieties, including:
Alcoholic beverages
Baby foods and baby-care products such as disposable diapers
Breads and bakery products 
Baking needs
Books, newspapers, and magazines, including supermarket tabloids
Bulk dried foods such  as legumes flour, rice, etc. (typically available for self-service)
Canned goods and dried cereals
CDs, audio cassettes, DVDs, and videos (including video rentals)
Confections and candies
Cosmetics
Dairy products and eggs
Delicatessen foods (ready-to-eat)
Diet foods
Dressings and Sauces
Electrical products such as light bulbs, extension cords, etc.
Feminine hygiene products
Financial services and products such as mortgages, credit cards, savings accounts, wire transfers, etc. (typically offered in-store by a partnering bank or other financial institution)
Flowers
Frozen foods and crushed ice
Fresh produce, fruits and vegetables
Greeting cards
House-cleaning products
Housewares, dishware and cooking utensils
Laundry products such as detergents and fabric softeners
Luggage items 
Meats, fish and seafoods
Medicines and first aid items
Nonalcoholic beverages such as soft drinks, juices, and bottled water ( a juice bar that prepares ready-to-drink freshly squeezed juices, smoothies, etc.)
Personal hygiene and grooming products
Pet foods and products
Seasonal items and decorations
Snack foods
Tea and coffee
Toys and novelties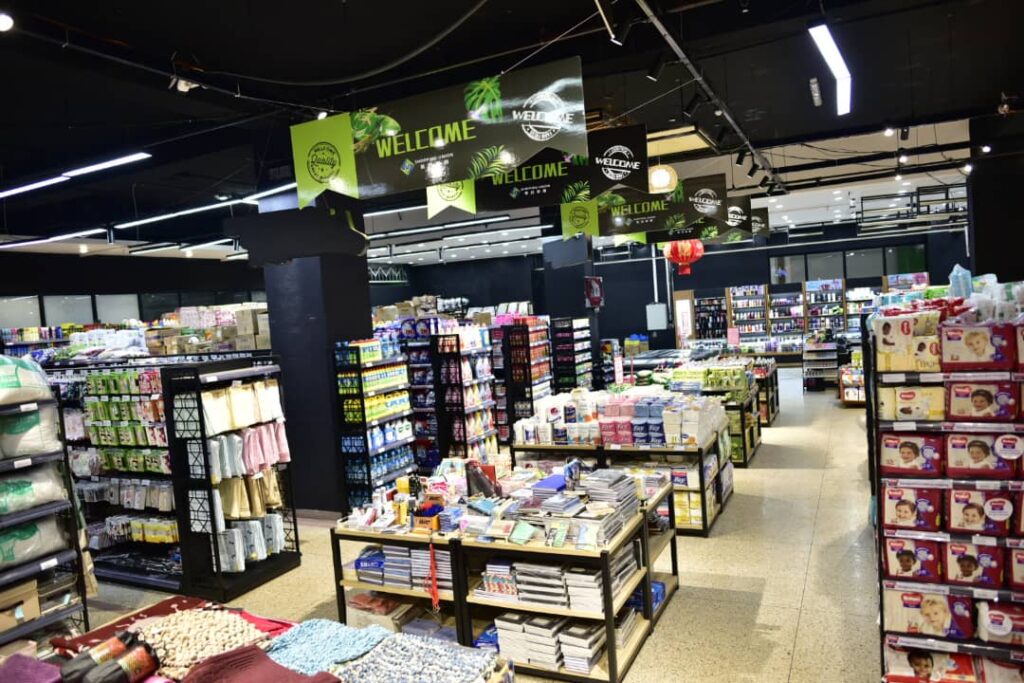 The retail business in Uganda has been steadily over the recent years owing to the steady rise of a middle class in Uganda.
The growth of a middle class and their need for one stop shopping, the retail business has attracted players from Kenya and South Africa. "Gone are the days when people used to fear walking into a supermarket. People today are more informed about shopping.
Don't be Cheated!
For the best prices, just check into Kingdom Kampala Mall today for the best offers
NB: If you have an amazing story in your community, or interested in advertising with us, Humbly reach out to thecapitaltimes on +256757223865