Concerned Citizens are in final stages to petition the State House Anti-Corruption Unit investigate the day robbery, fraud and corruption by top Police officers at Interpol headquarters Kololo led by the Interpol boss AIGP Moses Balimwoyo.
This follows a failure by the Deputy Inspector General of Police (DIGP) Maj. General Sabiiti Muzeei and Police Boss Martin Okoth Ochola to come up with measures on how to curb their indesent officers who have resorted to stealing Ugandans at Interpol headquarters Kololo hence leaving the image of the establishment dented.

For a longtime, Uganda Police had been grappling with furnishing its internal imagine as several of its officers previously participated in criminality until the entire administration was overhauled, some rogue cops detained while others since ran into self exile.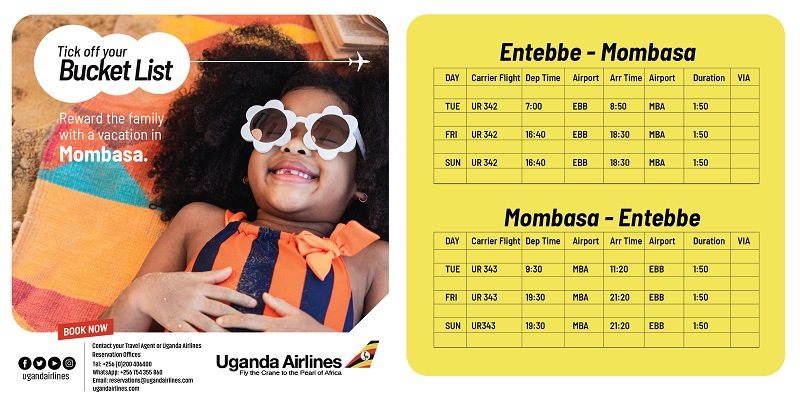 The appointment of Maj. General Sabiiti and Martin Okoth Ochola as IGP was welcomed by the public as a new measure of combating misconduct that ruined the force.
Whereas some of the directorates which were questioned have since improved, INTERPOL has however, taken a nosedive with corruption taking toll, systems breaking down, incompetence, favoritism, among others.
In three secret videos captured by thecapitaltimes spies (ready to be handled to police bosses and the State House Anti Corruption Unit,) shows how it's a broad day robbery by dressed in Police Uniform officers at the Interpol headquarters Kololo.
Besides banking what Government wants, Police Force each individual to pay a bribe of around Shs130,000 to 150,000 to be worked on.
It should be noted that this is very sensitive directorate that deals with many foreigners but the unscrupulous officers of INTERPOL mind less on tarnishing their imagine.
This website, a fortnight conducted an investigation which revealed very illicit undertakings that occur at INTERPOL.
For example, the law stipulates that the directorate must award certificate of good in not less than 2 weeks, but shockingly some individuals in town have been able to get these documents in one day while others are delayed up to six months.
"It depends on how you approach these officers. If you give a good bribe they will do what you want. If you don't they will frustrate you," said a source.
INTERPOL director AIGP Moses Balimwoyo had earlier acknowledged cases of corruption in his department earlier, however according to reliable sources, he's the guy behind this scam.
In an extensive interview with this website at his office Balimwoya said he "had taken action against those dirty officers."
"I suspended them. I don't joke."
But Balimwoyo's actions haven't saved the situation.
We have established afresh that every table you go to, you either leave "kintu kidigo" (bribe) or step aside and they work on those who have.
The department is in total breakdown. For example, no clearance has been made for the whole of last week.
The delays, unfortunately affect labour companies which register mass individuals who are seeking employment abroad.
Some labour companies which asked not to be named are stuck with 600 to 1000 workers who have not obtained clearance after applying for close to three months.
"INTERPOL says each individual must pay shs 79000 at the head offices. But some labour recruitment companies suggested that they could pay to the bank and present receipts as evidence to able to expedite the process which authorities denied," said a source.
"Because they know they will be losing a chance to solicit money from us," a source added.
The delay further is in registration on the terminal machines. The systems' network is always down.
"Generally the situation is deplorable," added a source.
These concerns have been raised in a meeting convened by line Minister Frank Tumwebaze, attended State House anti-corruption unit head Lt. Col. Edith Nakalema, owners of Labour Recruitment companies and INTERPOL director.
Maj. Gen. Muzeyi Sabiiti who learnt of these dirty dealings that leave police in disrepute has promised to take a stern action against INTERPOL officers.
"We shall investigate fully and take full action," Sabiiti who looked unaware told this website.
Mr. Sabiiti wondered whether AIGP Balimwoyo is aware of these dirty dealings happening in his office.
Asked how long he will take to streamline the department, Sabiiti said it will be soon.