Bank Of Uganda and Finance Ministry have defied High Court orders blocking Parliamentary Commission from releasing the Shs 10bn to MPs until the hearing of the application challenging such.
Reliable sources have confirmed to this website that a section of members of parliament have already secretly received Shs 20m covid-19 bonanza on their accounts.
"Let me tell you my friend, it was an order, Bank of Uganda, finance ministry and Parliamentary commission secretly deposited that money on some of our accounts. This remain a secret because court had issued a directive blocking our facilitation," a source said.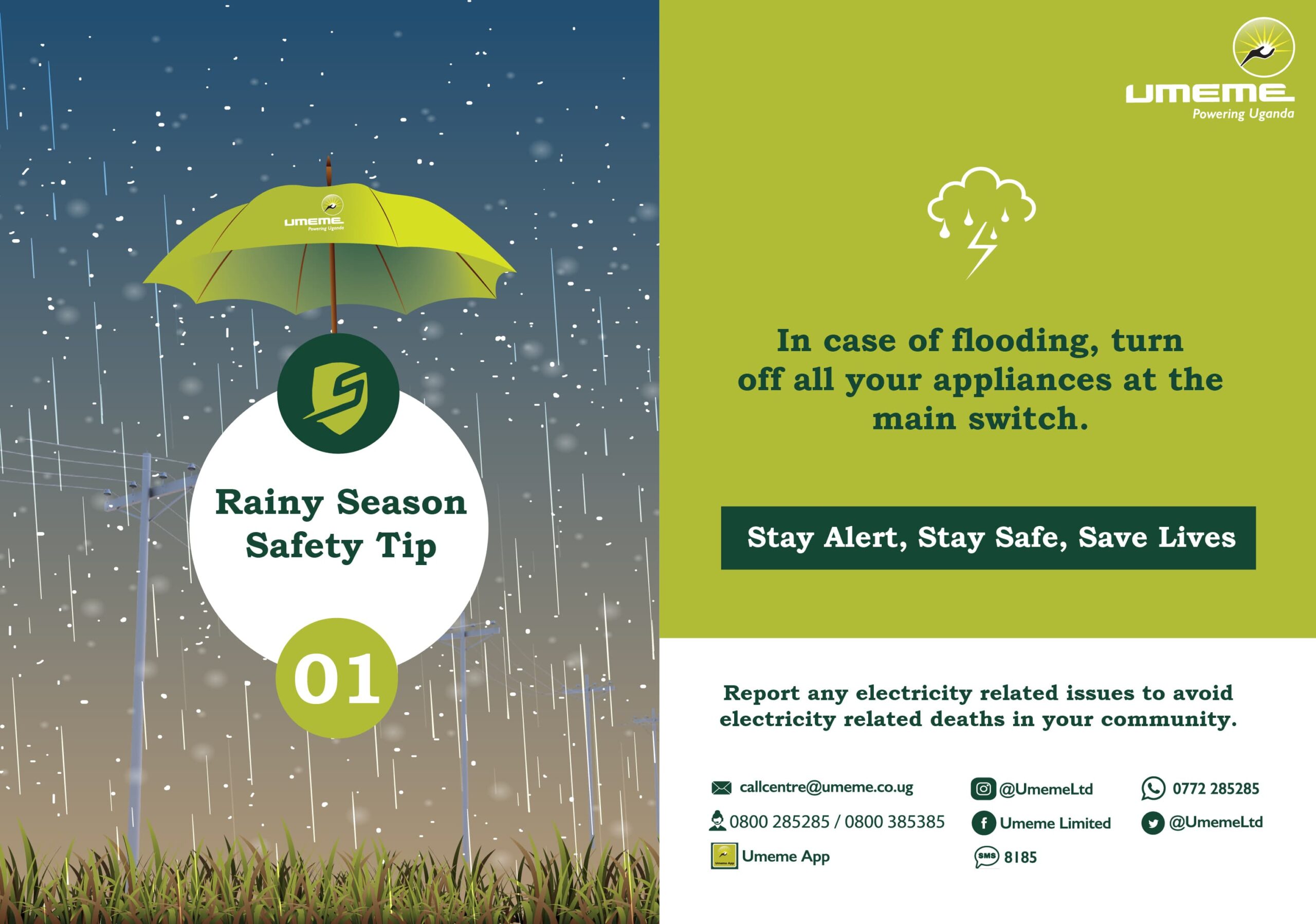 He added that members of parliament wanted money trippled to 100m but it was late for the decision.
"I can assure you, Shs20m is not enough, we wanted Shs100 each. When you go to distribute that money in a constituency, it cant even facilitate 3000 people, but we shall go with what have come," a source added.
This has come a day after the High Court issued a directive barring the Parliamentary Commission from disbursing the money to MPs.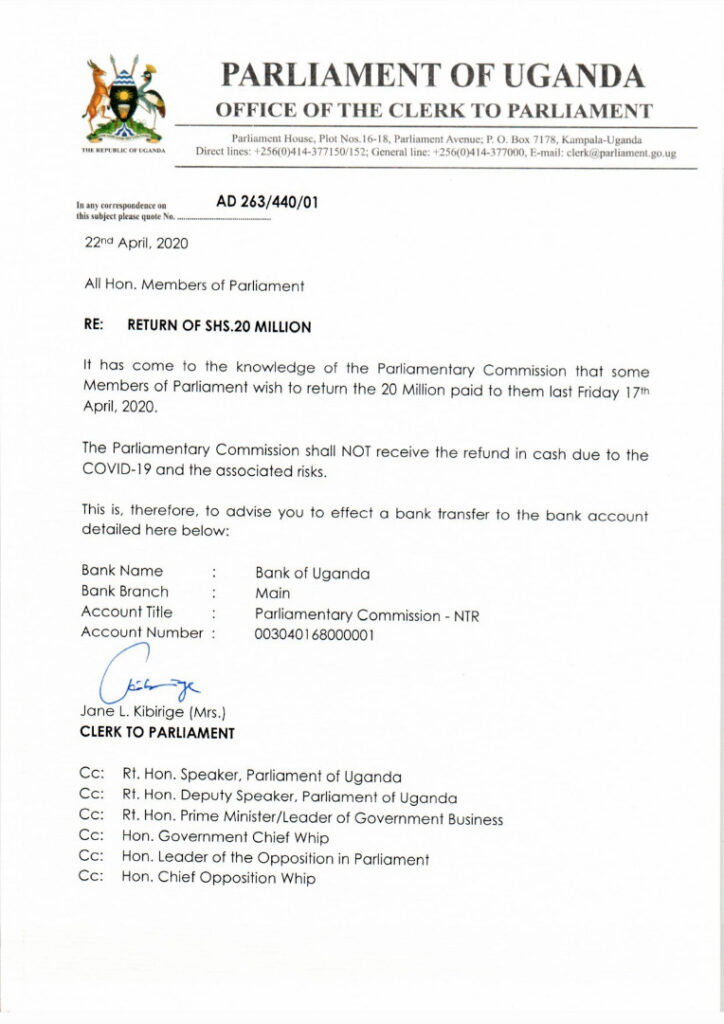 The temporary injunction was Justice Esta Nambayo on Tuesday.
IT IS HEREBY ORDERED as follows;
Miscellaneous Application No 179 of 2020 for a temporary injunction be and is hereby set down for hearing on 29th April at 11:00Am.
That until the hearing and determination of Miscellaneous Application No 179 of 2020, the status quo pursuant to paragraphs 16, 17, 18 and 19 of the Affidavit of Gerald Karuhanga sworn in support of this application be maintained i.e the monies in the sum of the UGX10,000,000,000 (Uganda Shillings Ten Billions) appropriated to the 1st Respondent under the impugned amendment to the report of the Budget Committee in Supplementary Expenditure Schedules No. 2 Addendum 1 and 2 for the FY 2019/2020 remain undistributed until the determination of Miscellaneous Application No. 179 of 2020 or if already paid, the Members of Parliament are ordered not to dissipate or spend the same until the hearing and final determination of Miscellaneous Application No. 179 of 2020 or until further orders of this Honorable Court."