Samson Kasumba, a news anchor at NBS TV has been released on police bond.
He nearly spent another night in Police cells following his arrest on Monday night and detention at Kira Road Police Station but due to pressure from public and his legal team police had to free him.
He will appear back at Kira Road Police station on Monday 27th April. His bond was secured Tuesday by his lawyers Nicholas Opiyo and Magelah Peter Gwayaka.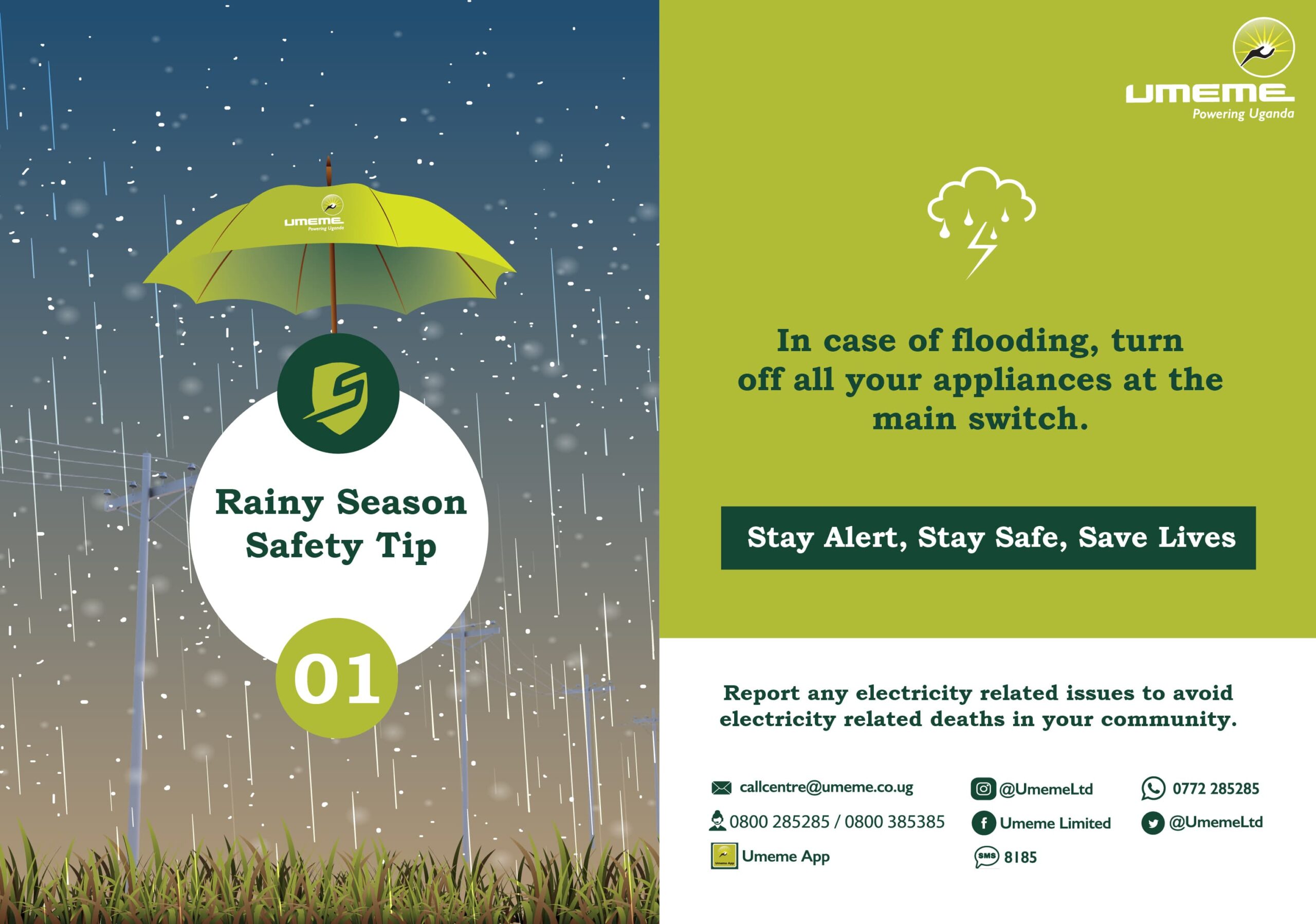 It is still unclear what charges he is going to answer to. However, we've learnt that he was interrogated for sedition and harmful propaganda.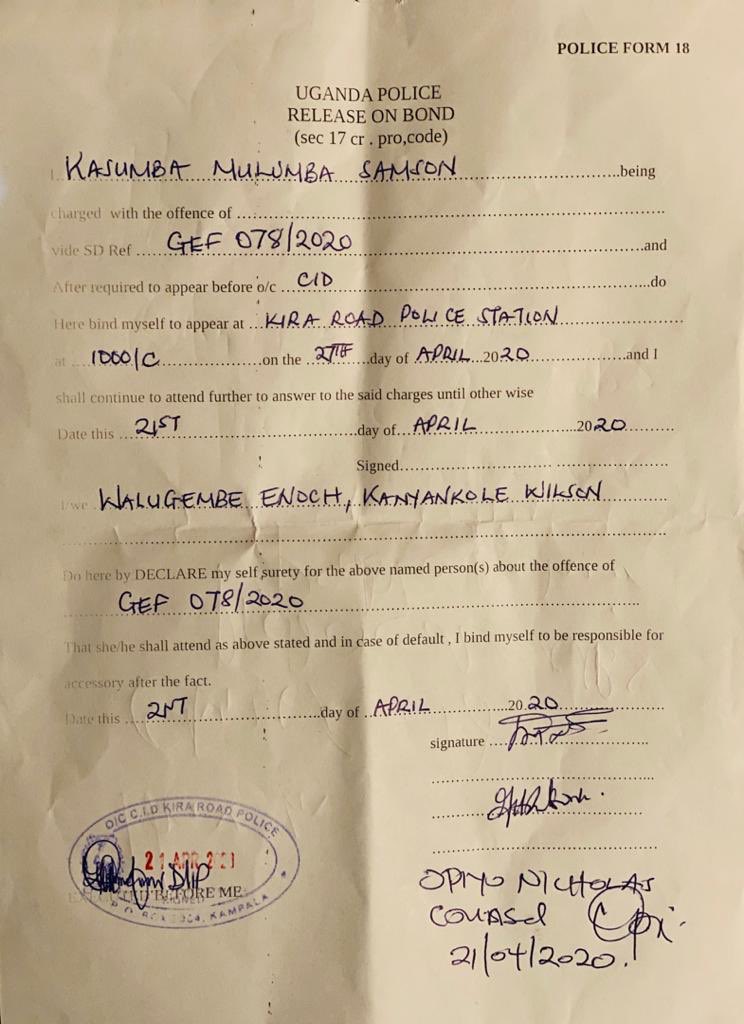 Police bond form
"The man will be back on your screens tomorrow morning. 6.30am," said his workmate Canary Mugume.

"Samson's energy is amazing!" he added.
Next media services spokesperson Desire Derick Mugumisa told journalists that NBS management alongside Kasumba will corporate with investigating team until the matter will to the conclusion.