After Commissioner of Domestic Tax at Uganda Revenue Authority (URA), Dickson Kateshumbwa resigning on Friday, May 29.
The latest information thecapitaltimes has established is that the Head of security at URA Lt.Col Ezekiel Matsiko is set to leave the tax organ back to UPDF for a refresher course.

This comes after President Yoweri Kaguta Museveni directed the commissioner General John Rujoki Musinguzi to clean up all rot at URA starting with senior management.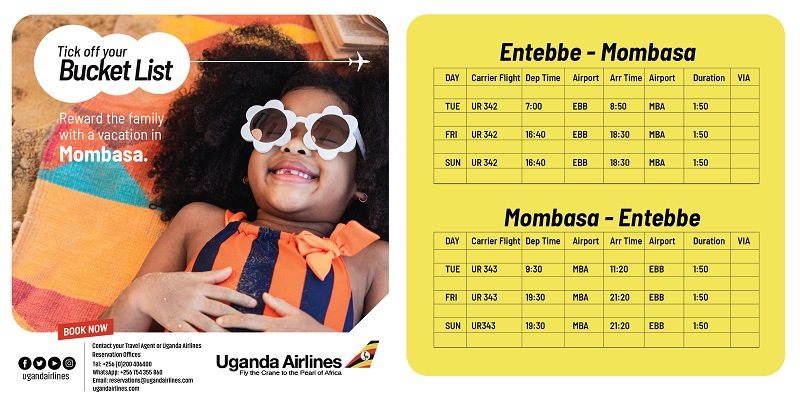 Our impeccable sources at URA have revealed that President Museveni has chosen a yet to be named senior UPDF officer from National Enterprise corporation (NEC) to take over URA's security department.
The biggest fish to depart URA was Mr. Keteshumbwa, who rose through the ranks in his 14-year stint at URA, serving in the domestic taxes, tax investigations, audit, and Commisioner for Customs until February 28, 2020 when the former Commissioner General Doris Akol made sweeping changes, reshuffling four commissioners and promoting Mr. Abel Kagumire to replace him.
Mr. Kateshumbwa was then assigned as Commissioner for Domestic Taxes, and insiders intimated to this website, that the veteran tax collector did not fancy his new assignment.
Ms Akol herself was replaced a month later on March 30, with the new CG Mr.Musinguzi.
It is understood that Mr. Kateshumbwa who has since become synonymous with the country's customs operations has decided his position was untenable in the new team, sparking his Friday's surprise resignation.
Below is URA's Press statement
On 28th May 2020, the Board of Uganda Revenue Authority sat and made some significant recommendations concerning the reorganization and management of URA.
On 29th May 2020, the following senior officials chose to resign, namely Mr. Henry Saka, Mr Dicksons Kateshumbwa, Mr Siraji Kanyesigye.
In line with the Leadership Rotational Framework, I have made the following changes in the deployments of some senior management staff:
1. Mr. Patrick Mukiibi has been transferred to Domestic Taxes as Commissioner DT.
2. Mr. Mathew Stephen Mugabi will be Acting Commissioner Tax Investigations.
3. Mr. James Kizza will be Acting Commissioner Corporate Services.
4. Mr. John Tinka Katungwensi will be Acting Large Taxpayers
The above changes take immediate effect. Other Senior Management positions are not affected by these changes.
I would like to appreciate the contribution of the outgoing senior officials towards revenue administration and I wish them the best in their next endeavors.
As URA undergoes the necessary and imminent organizational changes, I call upon the staff to remain calm, focused and dedicated to the performance of their duties.
I wish to retaliate that Integrity, Patriotism and Professionalism will define the new season at URA.
Developing Uganda Together!​
We shall keep you updated