President Yoweri Kaguta Museveni has ordered for the firing of Judy Obitre-Gama, the Executive Director of the National Identification Registration Authority (NIRA) over failing to satisfactorily issue National Identity cards.
In a letter seen by this website, to Internal Affairs Minister, Gen. Jeje Odongo, President Museveni instructs the Minister to work with the NIRA Board to find a suitable replacement.
"I have been informed that the contract of the current Executive Director is due to expire. Given the problems faced by NIRA especially relating to the issuance of national identity cards, there is need to identify a new Executive Director, preferably with Legal or Information Technology background," Museveni writes in the May 18th 2020 letter.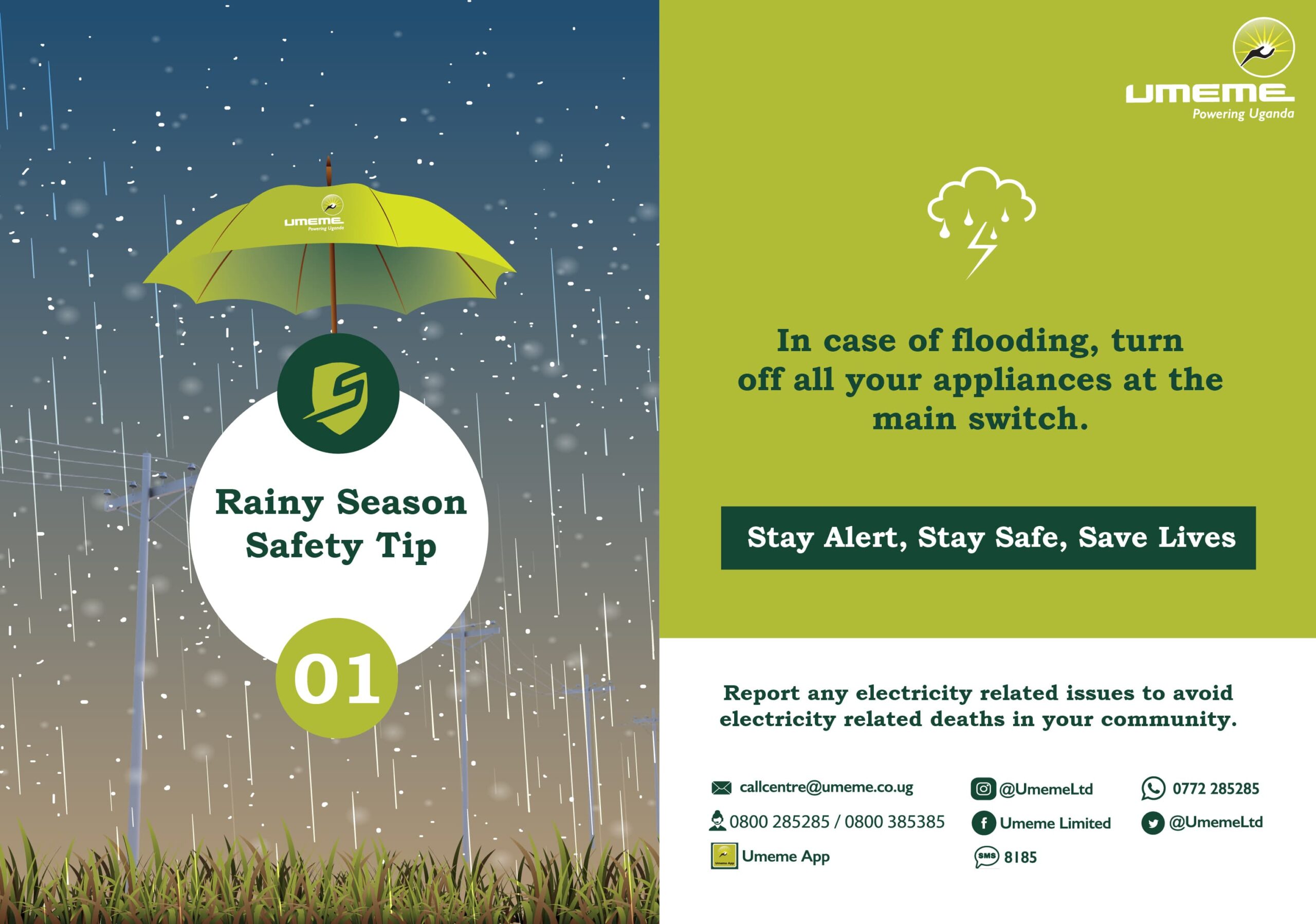 The President added that the new Executive Director must be preferably with Legal or Information Technology background.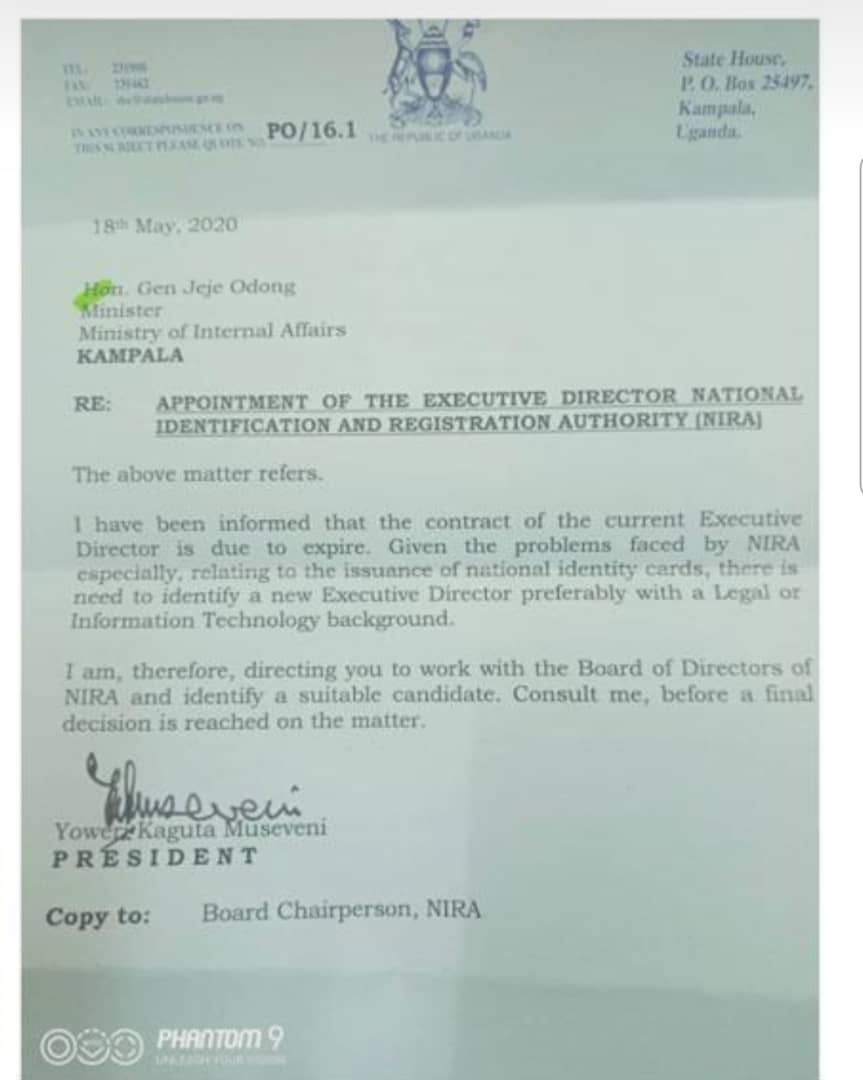 This website understands that Judy's contract will expire on July 13.
Museveni therefore directed the relevant Minister of Internal Affairs to work with NIRA board of directors and identify a suitable replacement for Judy.

"I am therefore directing you to work with the Board of Directors of NIRA and identify a suitable candidate. Consult me, before a final decision is reached on the matter," Museveni further instructs Gen. Jeje Odong.
A source at NIRA confirmed to this reporter that indeed, following the president's directives, the NIRA board sat this week and instructed Ms. Obitre to go on leave as the process to replace her starts in earnest and possibly an audit into her conduct done as well.
Unsatisfactory performance and missing funds
The sacking of Ms Judy Obitre Gama who was appointed to 15th July 2015 was long-time coming.
A December 2018 value for money audit by the Office of the Auditor General found a number of glaring issues especially with the issuing of National I.Ds.
According to the report by John F.S Muwanga, the processing of new applications was delayed by an average of 156 days in 2015, 91 days in 2016 and 100 days in 2017.
The Auditor General also reported that applications for replacements of lost identity cards were delayed by an average of 14 days in 2016, and 49 in 2017 while applications for change of particulars were encumbered with an average delay of 83 days in 2016 and of 37 days in 2017.
According to the Government Annual Performance Review for FY2018/2019 the number of Government Ministries, Departments and Authorities (MDAs), as well as private sector organizations accessing the National Identity Registration for purposes of providing services to the public was 15 against the targeted 40 institutions- a performance of just 30%.
Another December 2017 report titled, "Verification of funds spent for the registration of learners exercise in the 2016/2017 under National Identification and Registration Authority" revealed that NIRA failed to account for huge sums of money and flouted procurement procedures.
According to the AG's report, NIRA failed to account for Sh8.4b paid to various officials as facilitation during the learners' registration exercise.
NIRA purchased 2,000 laptops and 6,000 laptop batteries for the project, which, according to the auditor general, were overpriced leading to a loss of UGX2.7 billion. Though all laptops were delivered, the report says only 350 batteries were received.
Before NIRA, Ms Obitre Gama, Between July 2012 and June 2015, she served as the Board Secretary of Uganda Registration Services Bureau (URSB) and for three years, ending December 2009, she served as the Head of Legal & Surveillance and Company Secretary at the Uganda Securities Exchange.
She has also served as a lecturer in the Faculty of Law at Makerere University and a lawyer for National Environment Management Authority of Uganda.