The Ministry of Health has on Monday June 8 confirmed thirty (30) new COVID-19 cases from 3758 samples tests on June 7, sending Uganda's total tally to 646.
The new cases have been confirmed from the 3,758 samples tested on June 7, 2020. The new cases include 5 cross-border truckers, four of which arrived into the country from South Sudan via the Elegu border while the other arrived from Kenya via Busia point of entry.
The other cases included three security personnel from Luweero and four frontline health workers. Total of infected health workers now rises to 22.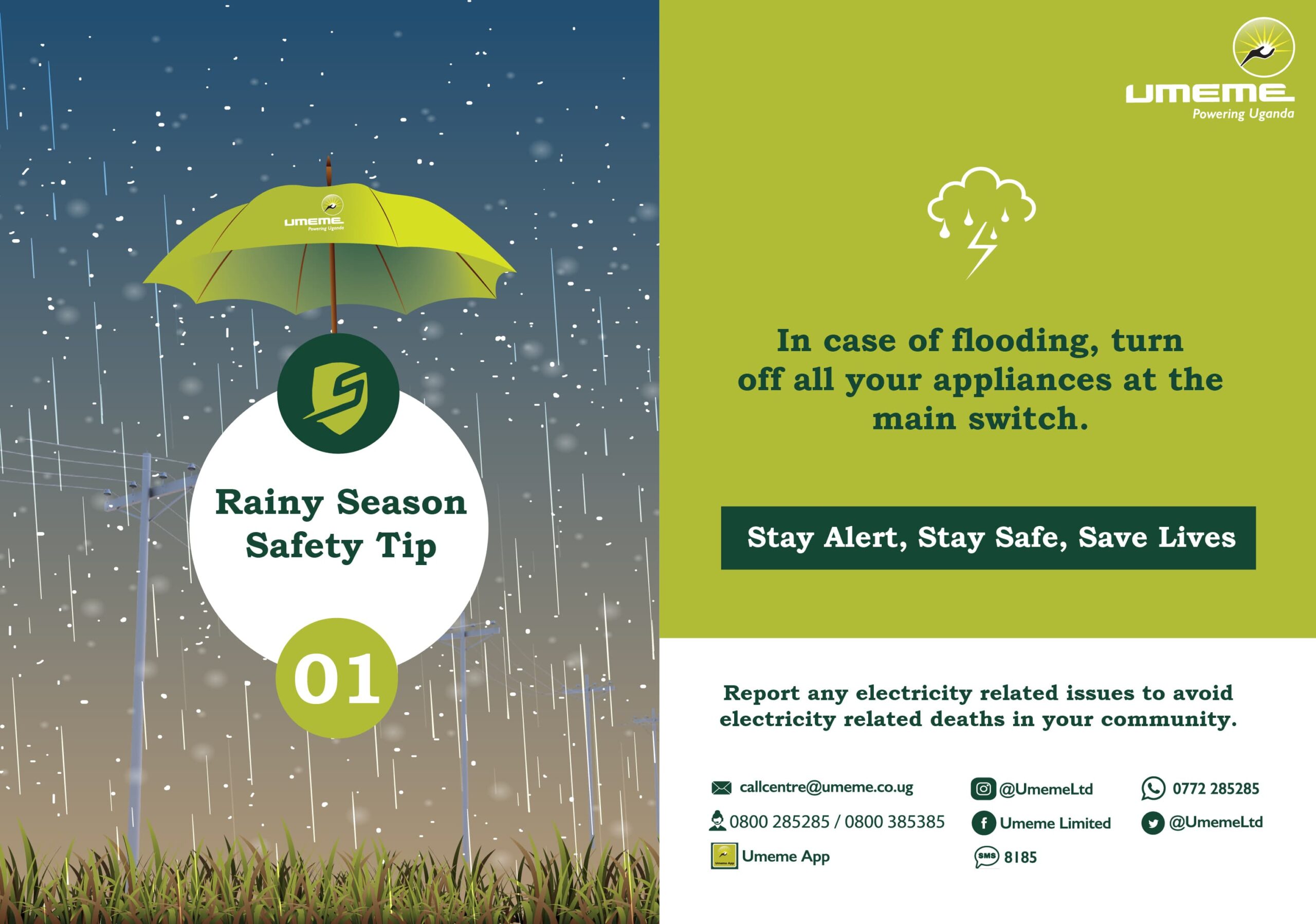 18 of the cases were from alerts and contacts of persons who have already tested positive, five were from truck drivers who entered the country through Elegu and Busia border posts, and three were of security personnel in Luweero district. Four health workers also tested positive, according to the Ministry of Health.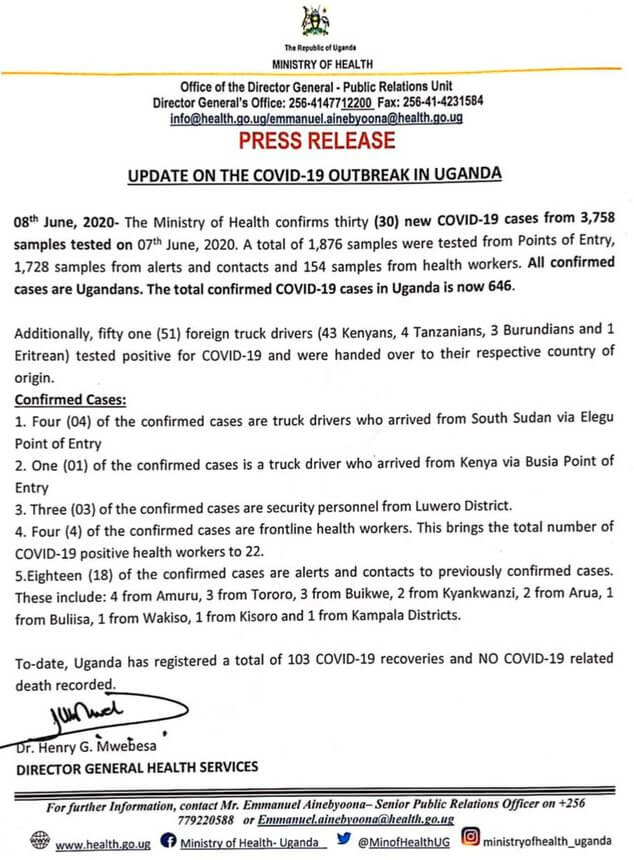 A breakdown shows that 4 cases are from Amuru, Tororo (3), Buikwe (3), Kyankwanzi (2), Arua (1), Buliisa (1), Wakiso (1), Kisoro (1), and Kampala (1).
Additionally, 51 foreign truck drivers including 43 Kenyans, 4 Tanzanians, 3 Burundians and one Eritrean tested positive for coronavirus and were repatriated to their countries of origin.
Meanwhile, Lira Regional Referral Hospital over the weekend discharged one of the Covid-19 patients who has been receiving treatment at the facility.
The 36-year-old Ugandan was the first case admitted at the treatment centre on May 14, 2020.
Dr John Stephen Oboo, the Lira hospital director, said four more patients who have tested negative would also be discharged soon
To-date, Uganda has registered a total of 103 coronavirus recoveries and no COVID-19 death recorded.