President Yoweri Museveni has sanctioned an immediate national taskforce to convene at State house Nakasero. The force includes members of the Kampala Capital City Authority, Health Ministry officials, and members of cabinet.
A source privy to the development reveals that government intends to totally put Kampala under lockdown after thorough observations of complacency among the population. "The president is very bitter with the people. They are not observing standard operating procedures. Even wearing masks is being neglected. He sees people every morning as he uses Entebbe road," reveals the source.

Over the weekend, the Health Ministry issued a report which depicted soaring community cases where the capital, Kampala was mentioned as a high risk area. Dr. Jane Ruth Aceng proposes another total lockdown in the capital, Kampala as a precautionary step to avert further community infections.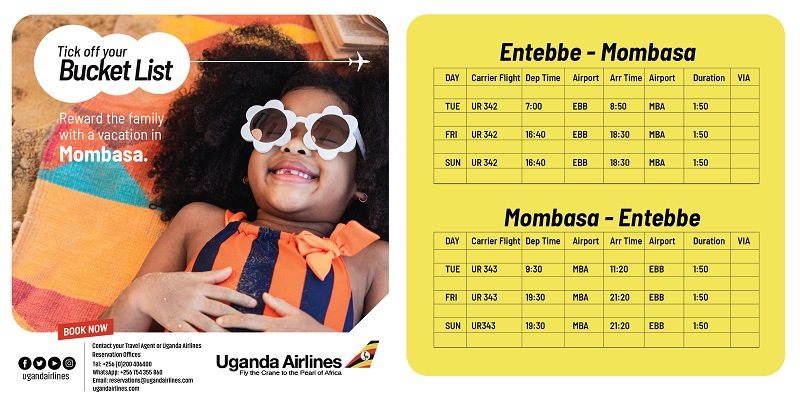 Information and ICT Minister Judith Nabakooba Sunday also addressed the media, warning of a new phase as cases continued to rise.
"We all now know that Uganda has entered a critical stage in its fight against COVID-19. The public generally must therefore admit that we have ourselves to blame for the current situation. We have failed to take seriously the guidance from our experts," Nabakooba said.
She admitted that Kampala, the capital city has now turned out be the biggest source of COVID-19 infections and deaths. As of yesterday, Kampala had registered 65 new cases.
She said that their research has shown that almost 90% of all these new infections in Kampala are from people using taxis and buses. She said public transporters in the taxi parks and bus terminals failed to administer the guidelines that were given when the lockdown was lifted.
"I therefore want to warn all people who continue to use public transport that you are putting your life at a high risk of catching COVID-19. If you must use public transport, ensure to have your mask on all the time, remember to sanitise when boarding and when disembarking."
However, media commentator Tamale Mirundi says locking down people will be challenged by the population. "People are bitter and poor. They have rent problems and you tell them to go back to the lockdown, never!," Mirundi says. "This time round they will see the bitterness of the people. I dare them to impose another lockdown and see," he adds.
Uganda currently has 2263 cases, 20 deaths, and 1999 recoveries. In the past days, community infections have soared, something that the health experts attribute to the complacent population.