The ministry of internal affairs under the Directorate of Citizenship and Immigrations Control has suspended all lunch allowances for all staff due to financial constraints.
Director Maj. Gen. Apollo Gowa Kasiita, has notified all heads of departments to halt serving lunch to all employees due to underfunding of Immigrations budget by government.
In a letter he wrote  on November 11 to Brig. Johnson Namanya, Gen Gowa said that directorate has accumulated a lot unpaid bills to service providers.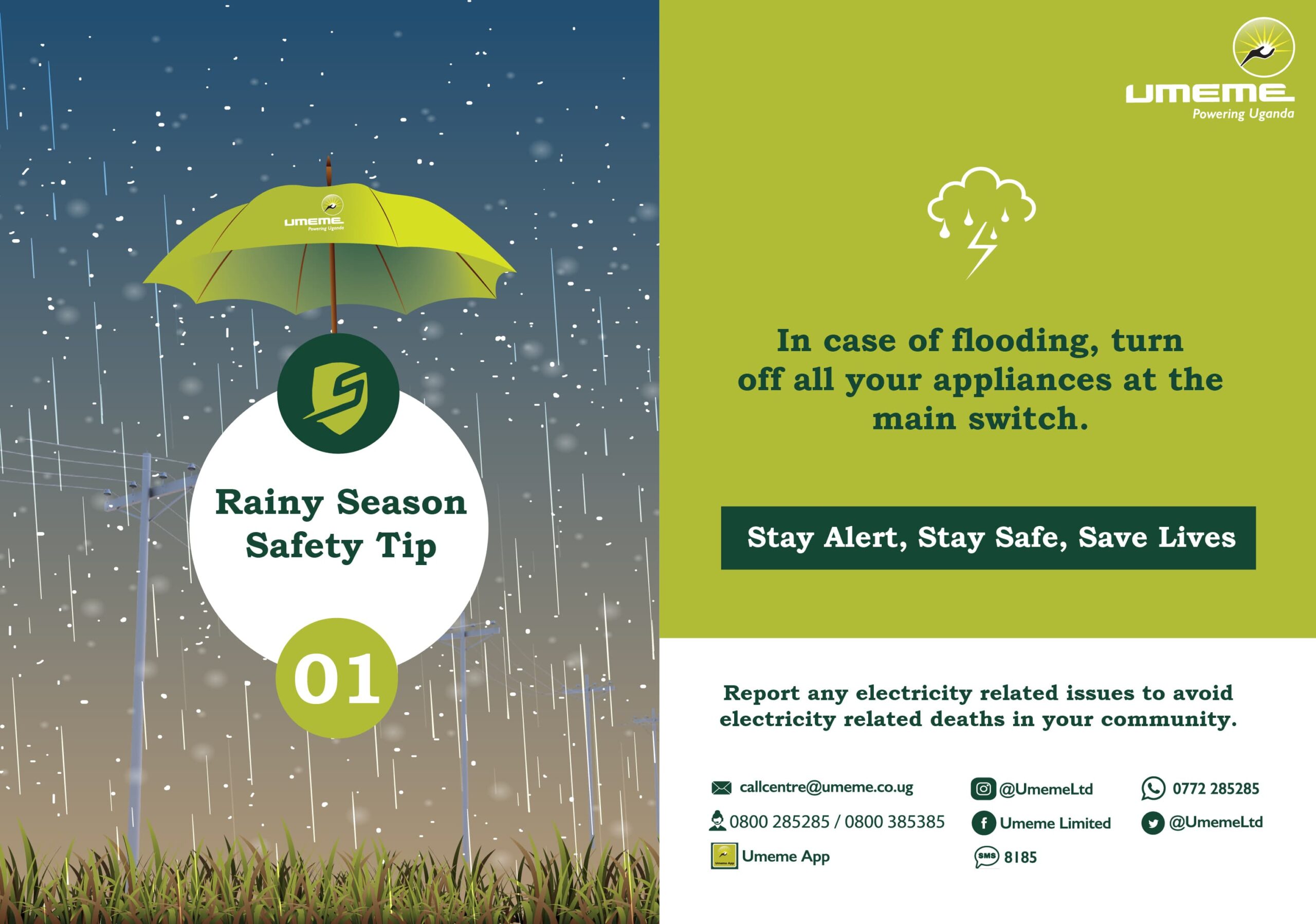 "Following the current economic hardship and the underfunding of our budget and increased unpaid bills to service providers, this is to suspend serving of lunch within the departments.However, the suspension doesn't apply to detention centers", he directed.
He also added  that the phasing out of lunch is a temporary measure and his institution will reinstate as soon as funds are made available.
"This is a temporary measure to be adjusted as and when funds are made available. This does not however apply to the detention centre. Your cooperation is requested," he stressed.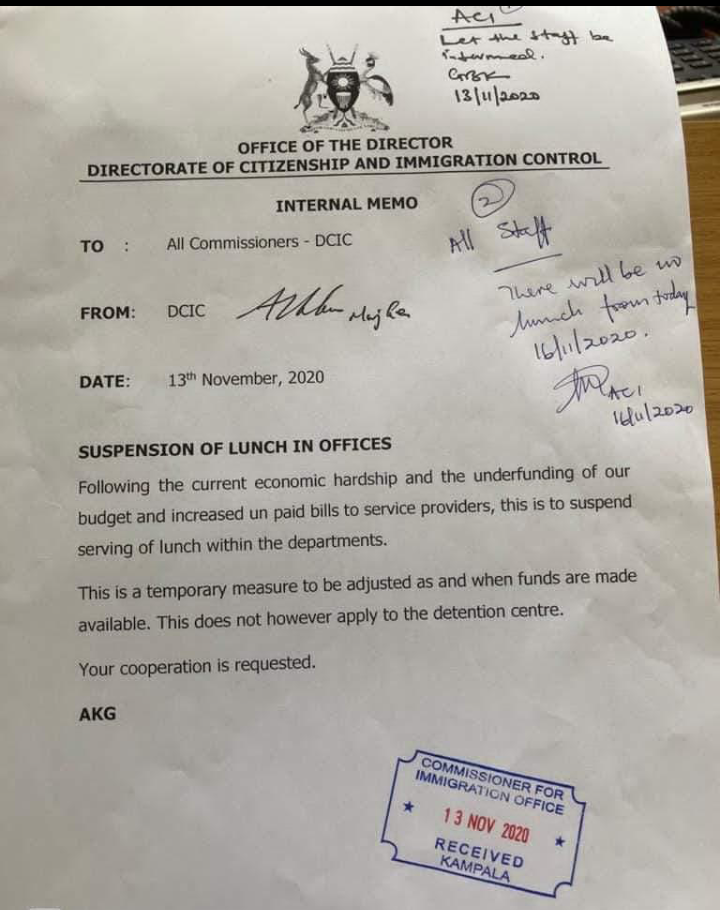 Memo from Gen . Gowa
This communication comes a week after Ministry of Finance announced immediate scrapping off unnecessary spending by government a clear indication that the country is in cash crisis.
This has come due to a result of COVID-19 pandemic that has affected world economies.