A new rhino calf has been born at Uganda's Rhino Sanctuary in Nakasongola District this morning. The calf that is to be named by the Ruparelia Foundation brings the number of rhinos under the care of Rhino Fund Uganda to 34. The calf's mother is called Uhuru.
Rhino Fund Uganda was formed as a non-governmental organisation (NGO) in 1997 to repopulate Uganda with wild rhinos in the future. Both rhinoceros breeds, black and white, are globally endangered.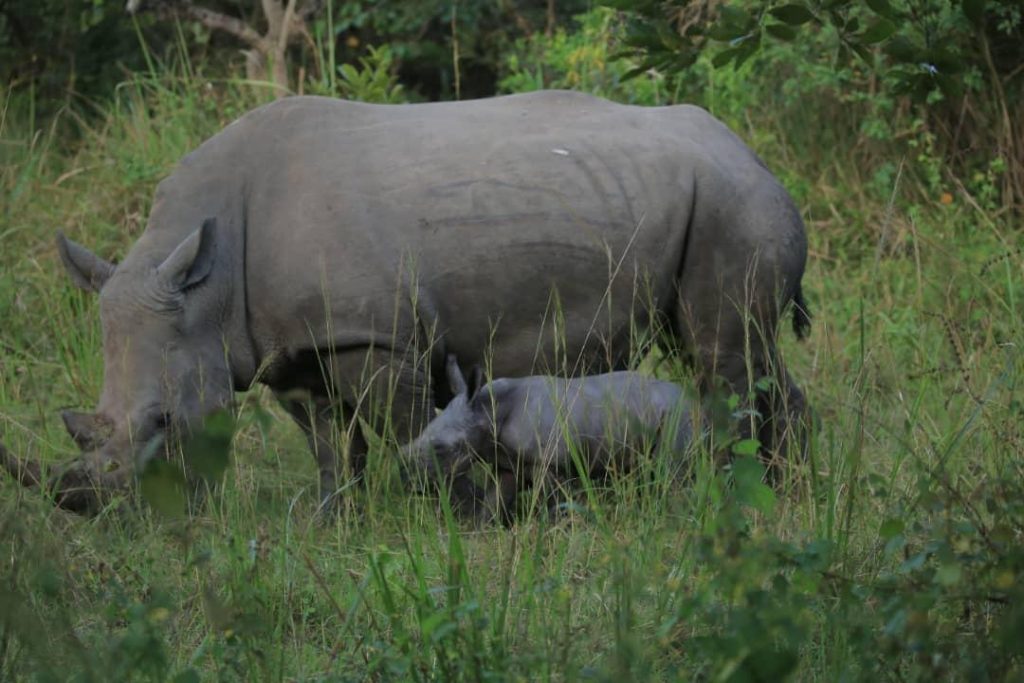 Rhinos were declared extinct in Uganda in 1983 and the fund's aim is to return them to the Ugandan wild through their breeding and return programme.

Rhinos were brought in from Kenya and the Disney Animal Kingdom in the USA with the first successful birth in 2009 named Obama.
The sanctuary has been surviving from tourism as it has on-foot rhino trekking and other activities like bird watching as well as donations. However, they were hit hard during the lockdown have been surviving on donation with the Ruparelia Foundation's offer to remain the baby rhino coming in handy to run the 7,000-hectare facility.
The Ruparelia Foundation, the charity arm of the Ruparelia Group, founded by tycoon Sudhir Ruparelia has made several donations towards health care, education, sport, faith and wildlife conservation.

The Foundation also supports the Ngamba Island Chimpanzee Sanctuary and in 2018, they "adopted" a baby chimp and named it Ruparelia as the facility made 20 years.
Source: Matooke Republic