Tech giant Facebook has flagged a post by Kenya's President, Uhuru Kenyatta purported to congratulate Uganda's long serving President Yoweri Museveni.
In a statement posted on Kenya's State House account, President Uhuru Kenyatta was quoted to have referred to Yoweri Museveni's sixth term re-election as a testimony of confidence the people of Uganda have in his 35 years leadership.
In his congratulatory message, the Kenyan President states that he looks forward to continue working with President Museveni in strengthening the bilateral relationship between the two East African countries for the mutual benefit of the people of both nations.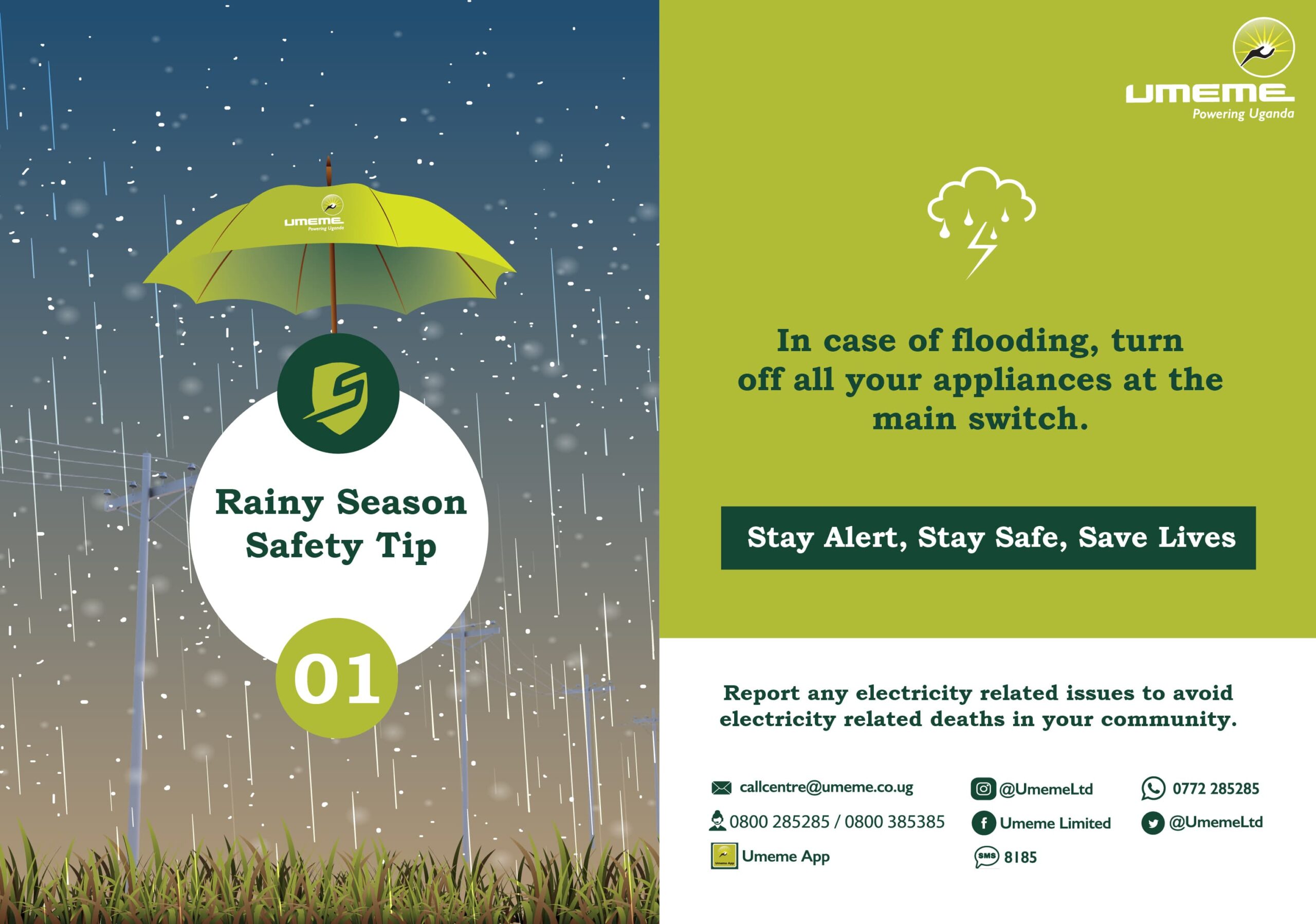 "Uganda had achieved stability and registered consistent economic growth under President Museveni" President Uhuru further added. He gives assurance to Museveni for a partnership in advancing regional and continental integration agenda both in East Africa and Africa at large.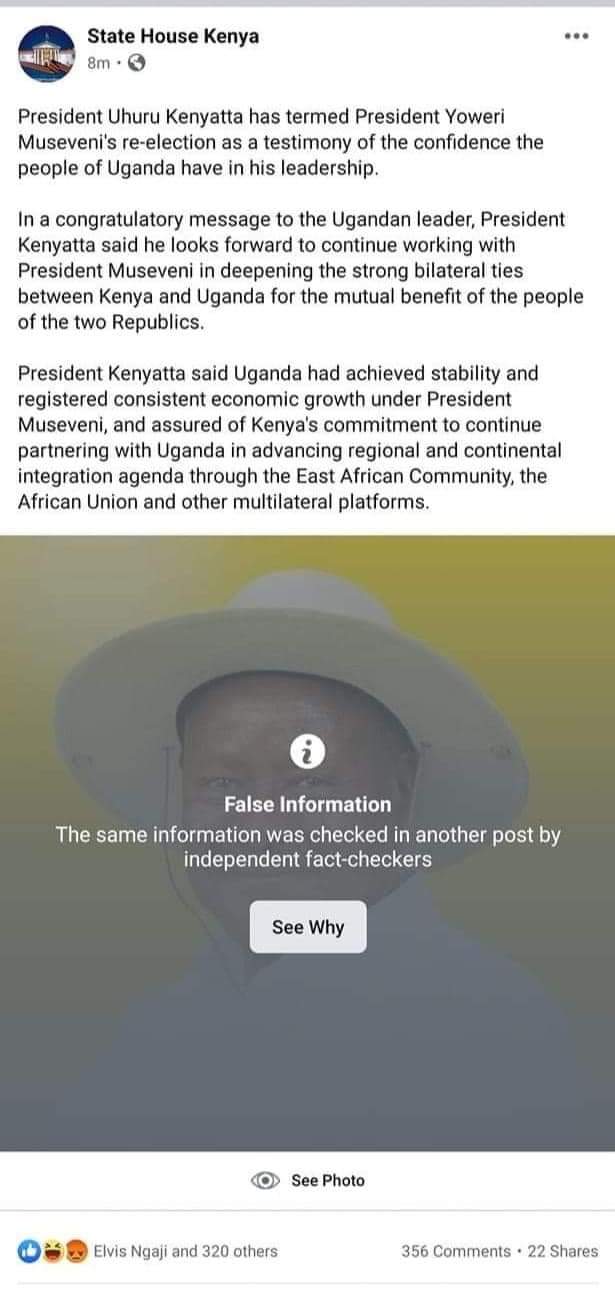 However, just within seconds of posting the message, Facebook instantaneously flagged the post on grounds that the information was checked by an independent fact-checker and it has no basis in fact.
Facebook policies
It is possible Facebook flagged the post after it was accompanied by a portrait of the Ugandan leader, which had been prominent on other Ugandan government pages, which the social media giant flagged last week for carrying false political messages deemed inciting.
Usually, Facebook flags posts for violations of its policy and often requires the creator or publisher to delete the post, correct the message and reload it.
The government of Uganda earlier shut down internet and social media platforms across the country before pols that saw his re-election.
Museveni has since been declared winner of the just concluded Ugandan election by the electoral commission.
However, opposition leader, Robert Kyagulanyi Ssentamu, known popularly as Bobi Wine rejected the results of the election in its entirety claiming mass fraud in the tabulation process.
According to him, the election is the most fraudulent election in Uganda's history and urged all supporters to reject the result.