Ministry of Education and sports has cleared Victoria University, one of the best premier University in Uganda to teach their students physically.
This was revealed in letter signed by Dr. Jane Egau Okou on behalf of the Education Permanent Secretary, allowing the University to go ahead to carry out physical lecturing for as long as there is no any crowding to endanger staff & students.
The letter reads thus..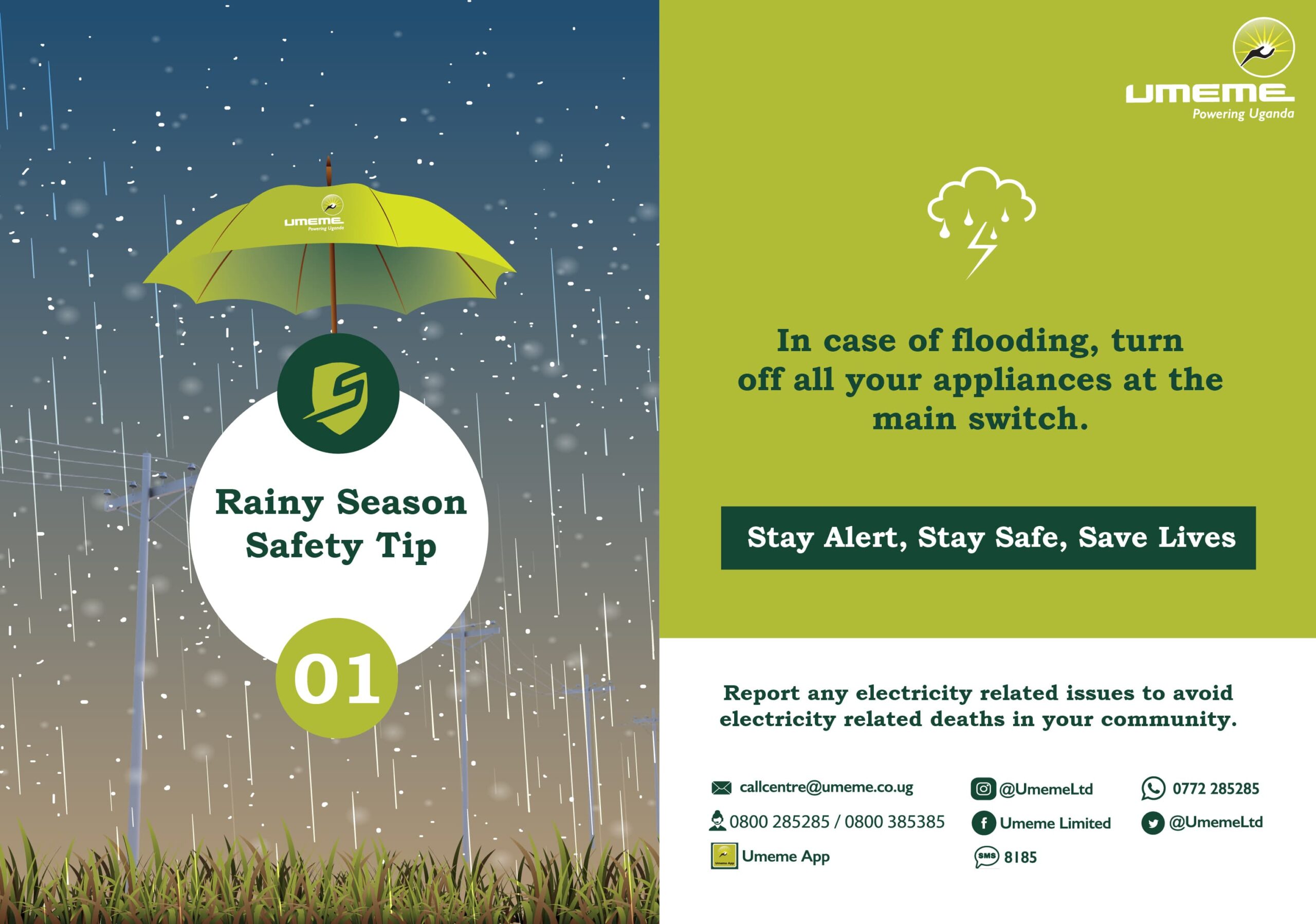 RE: RE-OPENING OF THE UNIVERSITY: A PROPOSAL FOR PHYSICAL LEARNING.
"It is well noted that the University has adequately addressed itself to the matter of compliance to guidelines and measures put in place to fight Covid-19."
"The purpose of this letter is to emphasise that there should be no any crowding to endanger staff and students", the letter reads in a part.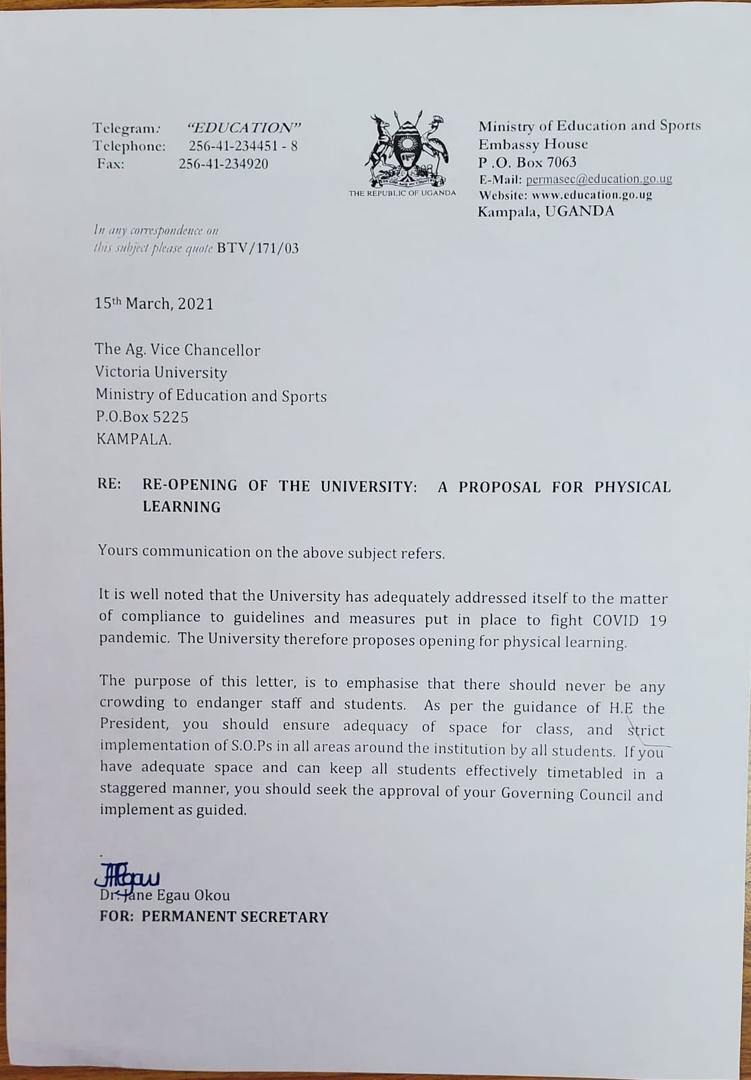 "If you have adequate space and can keep all students effectively timetabled in a staggered manner, you can seek the approval of your Governing Council and implement as guided," reads part of the letter.
It should be noted that Universities have been struggling to reopen but being postponed by authorities due to fear that the pandemic can easily multiply hence affecting Ugandans but following the importation of the vaccine by government, there is already light at the end of the tunnel.
About Victoria University:
The university was opened in August 2010 and has the capacity, the facilities and determination to revitalize higher education in Uganda and in the region. It is committed to playing a leading role in bringing and developing high– quality, student–centered learning opportunities based on standards of excellence that are unique, innovative and difficult to match.
The university is centrally located in the heart of Kampala City and on the main public transportation routes coupled with ample parking space.
Victoria University is part of Ruparelia Group of Companies, which has a strong presence in the education sector in Uganda and has under its portfolio, Kampala International School Uganda, Kampala Parents School and Delhi Public School International.
The institution is a cosmopolitan university with a wide range of nationalities. With a reputation as the best private, forward thinking and modern university in East Africa, Victoria University offers a vibrant and stimulating environment to further your studies.