The fallen Kampala Archbishop Dr Cyprian Kizito Lwanga will be laid to rest on Thursday, April 8, 2021 near Rubaga Cathedral, according to the tentative programme released by Catholic Church on Easter Sunday.
According to a tentative program, the official mourning for the deceased starts today (Monday) with a mass at 10 am at Rubaga cathedral. This will be without the body.
"On Tuesday the body will leave Mulago mortuary straight to his ancestral home at Kyabakadde along Gayaza road. There will be a mass at 10 am and the body will stay overnight," the program reads in part.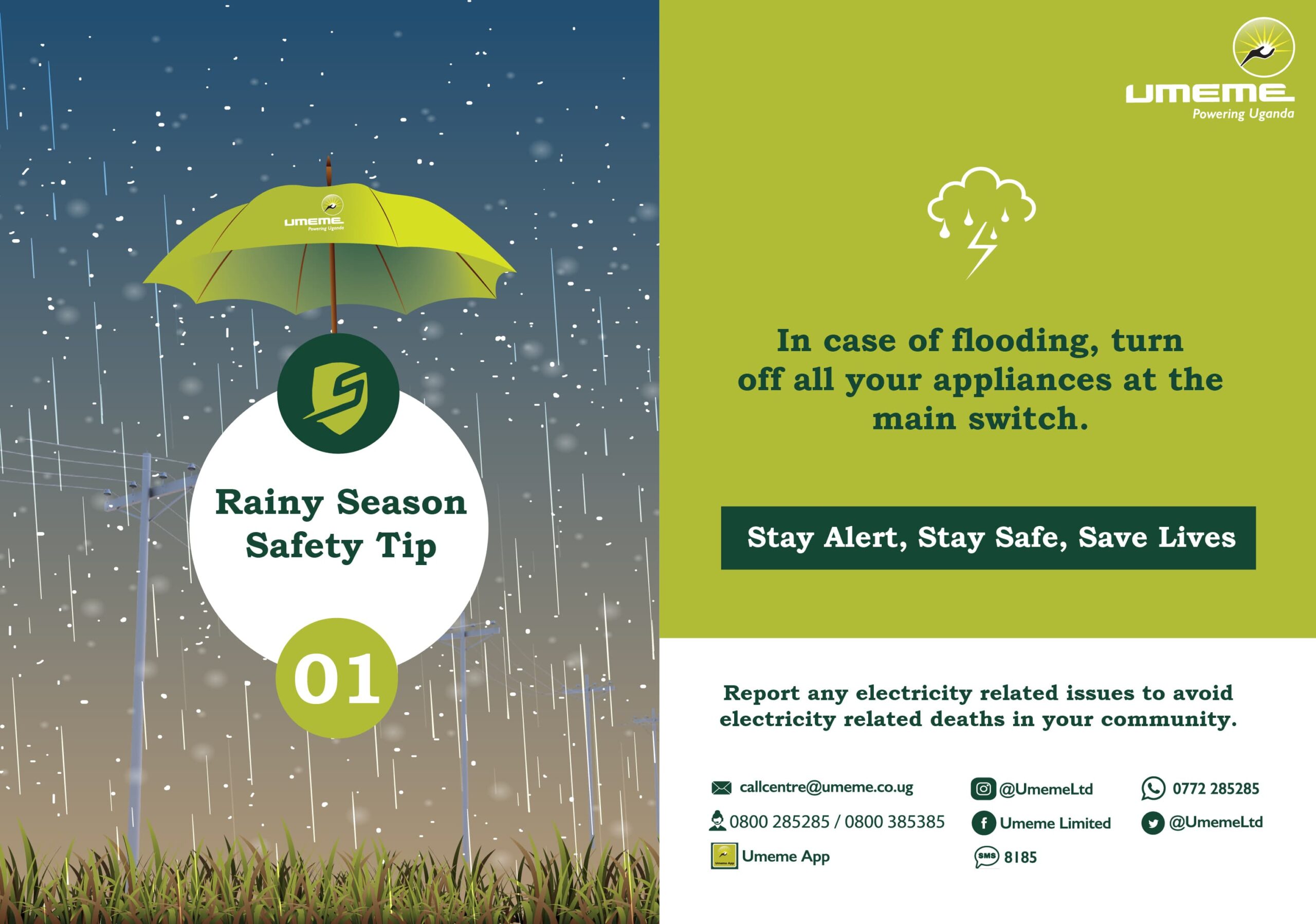 On Wednesday, Archbishop Lwanga's body will arrive at Rubaga Cathedral and followed by a mass at 10 am and later public viewing in front of the cathedral.
"Burial will take place on Thursday with a mass starting at 10 am at the metropolitan burial grounds besides Rubaga cathedral," the tentative program forwarded to the Nuncial through the chairman of the Episcopal Conference says.
However, the program says that if there appears a will specifying a chance in the burial grounds, Archbishop Cyprian Lwanga's burial place will be changed accordingly.
Archbishop Lwanga was mysteriously found dead in his room in the wee hours of Saturday 3, April, 2021. He was 68 and had preached at an ecumenical Way of the Cross the preceding evening.
"The Archbishop was found dead in his room this morning," a brief release sent out Saturday afternoon by Fr Pius Male Ssentumbwe, the chancellor of the Kampala Archdiocese, said.
Appointed Archbishop of Kampala in August 2006, Dr Lwanga provided leadership during a period of mixed relations with the government and saw to the completion of some projects, especially the upgrading of the Namugongo Martyrs Shrine.

He took over as head of the Kampala Archdiocese when Emmanuel Cardinal Wamala retired, and the former bishop of Kasana-Luweero had to continue what many regarded as a monumental record left behind by Cardinal Wamala.
As the Archbishop of Kampala, Dr Lwanga spread love and courted controversy almost in the same measure.

He worked with President Museveni on important projects such as the Namugongo Martyrs Shrine on the one hand, while on the other he would castigate the government over human rights abuses and other matters.

One of his most hair-raising moments was a claim a few months ago that there were people who said he would be used to poison then-presidential candidate Robert Kyagulanyi, alias Bobi Wine.

Another moment that stirred controversy was when the recently concluded election campaigns were nearing climax, Dr Lwanga said the Inter-religious Council had recommended that the elections are postponed to prevent further bloodshed.

The elections had already been bloody and at least 54 people had been killed in mid-November as the security forces brutally quelled protests that erupted following the arrest at a campaign rally of Mr Kyagulanyi.

Other religious leaders disowned the proposal that Dr Lwanga had communicated, saying it was not the position of the Inter-religious Council.

Sure to rise
Those who knew Dr Lwanga from his early days as a priest when he was popularly referred to simply as"Fr Cyprian" say one could easily tell it was only a matter of time before he rose through the ranks.

Fellow priests who went to school with him during their seminary days say he was exceptionally brilliant, and it came to them as no surprise when the then Archbishop of Kampala, Emmanuel Cardinal Nsubuga, appointed Dr Lwanga as his private secretary shortly after being ordained priest in April 1978.

As Cardinal Nsubuga's righthand man, as he came to be regarded, Dr Lwanga travelled extensively with him on trips within and outside Uganda. Insiders say Fr Lwanga was to cardinal Nsubuga what probably Archbishop (now Cardinal) Stanislaw Dziwisz was to the late pope John Paul II .

I vividly remember how, as an altar boy and primary school pupil in a junior seminary, the day during the 1980s when, with fellow seminarians from Lubaga Parish, we managed to beat the strict bureaucracy and stormed Cardinal Nsubuga's office.

We wanted the man of God to give each one of us a pair of posh Italian-made shoes that filled up one of the Archdiocese stores. The first question the cardinal put to us was whether we had first talked to Fr Lwanga.

The Cardinal seemed to suggest that we didn't need to approach him when Fr Lwanga was around. All the same, the Cardinal signed a chit authorising each one of them to be given a pair of shoes by the storekeeper.

Before rising to become Archbishop of Kampala, Dr Lwanga had 28 years of the apostolate, during which he assumed a number of responsibilities and acquired vast administrative experience. In 1979, he joined the University of Clermont-Ferrand (France) to specifically study administration and languages.

Between 1981 and 1984, he was the Kampala Archdiocese vice-chancellor and curate of Nabbingo Parish.
From 1984 to 1990, he was made full Chancellor of Kampala Archdiocese, before becoming the Vicar General of the archdiocese (1988-90).

Emmanuel Cardinal Wamala appointed Dr Lwanga his personal secretary, in addition to doing other diocese work, like being a professor of Canon law at both the National Seminary Ggaba and St Mbaaga's Major Seminary.

He was then appointed bishop of the newly-created Kasaana-Luweero Diocese in 1997, and between 2001 and 2006, he was a member of the executive of Uganda Joint Christian Council (UJCC) and at the same time its chairman of finance. In June 2006, he was appointed the president of Caritas Africa, whose headquarters are in Lome, Togo.

What others say

Archbishop John Baptist Odama, Gulu Archdiocese
"I have just been informed about his sudden demise, the cause of his death is not yet explained. We are saddened by his death, not just the Catholic Church in Uganda but the Church worldwide."

"His departure leaves an unbelievably huge gap in the church considering his role in shepherding the Lord's sheep in the Archdiocese of Kampala. I wish to send my condolence to the archdiocese of Kampala, and the country at large."

"His death last night is symbolic, the fact that he died on Good Friday when our Lord Jesus Christ died, we hope and it is our prayer that he rises with the Lord."

Katikkiro Charles Peter Mayiga
"The sudden death of Archbishop Cyprian Kizito Lwanga has shocked the Catholic Church and the country to the core. I have known him since he was bishop of the Kasana-Luweero Diocese. I have also worked with him since 2006 when he was transferred to Kampala as Archbishop. M/s Buwule & Mayiga Advocates, for which I am a founding partner, was named the leading law firm for Kampala Archdiocese, which made me work quite closely with him.
And since my appointment as Katikkiro, I have been constantly in touch with him over Kingdom and national issues. He was forthright in giving his opinion and his counsel has been quite instrumental. May God grant him eternal rest."

Rev Christopher Emuset, Vicar General of Tororo Archdiocese
"We loved him but God loved him more. We are optimistic that he has gone to live with his God and we shall miss him."