Uganda Cranes captain and goalkeeper Denis Masinde Onyango, 35, has announced his retirement from the international football effective April 12, 2021.
The player confirmed this through a letter he addressed to Federation of Uganda Football President, Moses Magogo on Monday evening.
"This letter represents my official notice of retirement from the Uganda National Football Tea, The Cranes, effective April 12, 2021, reads part of the letter.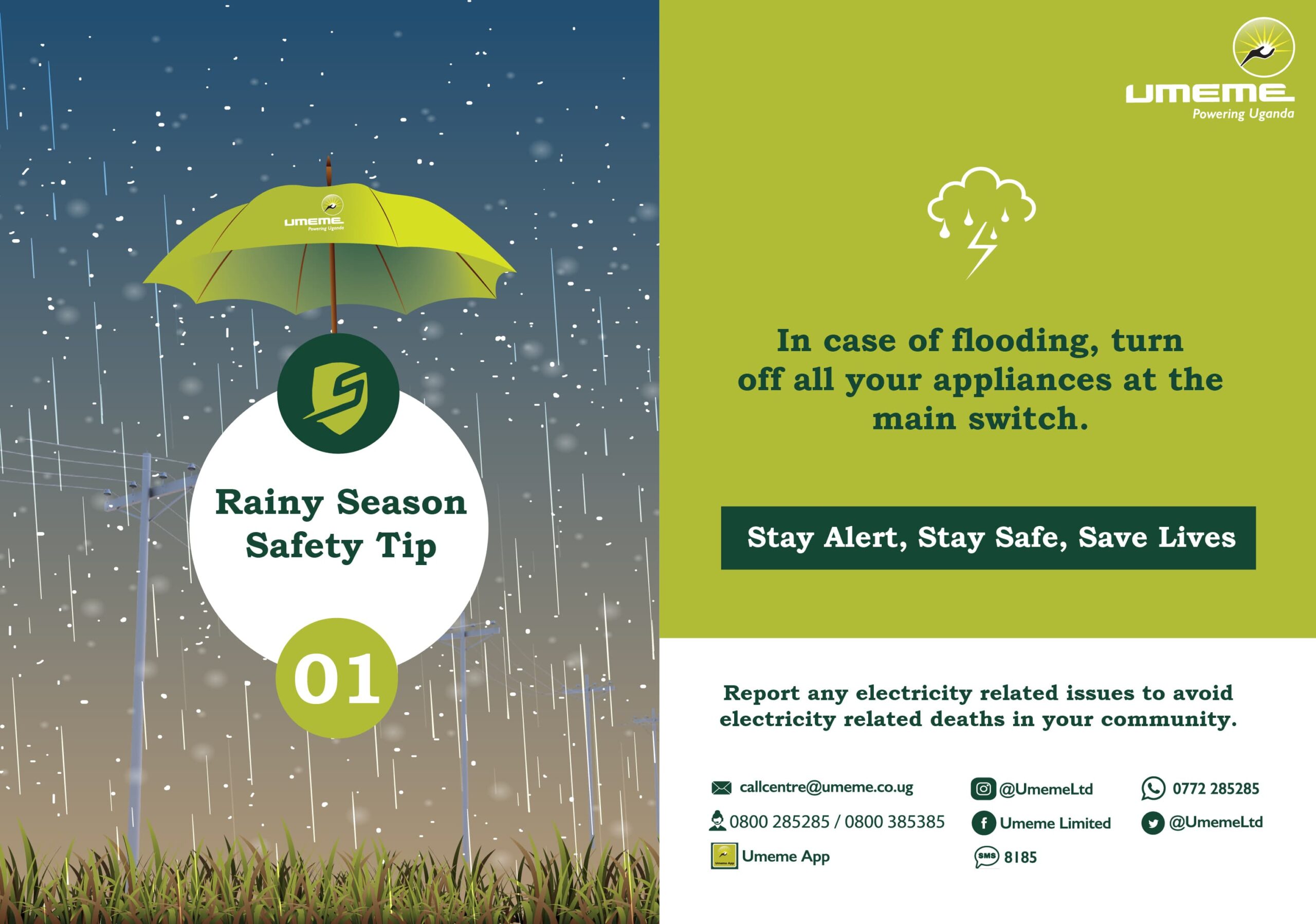 Onyango's retirement comes in the wake of his rant against Magogo in an audio clip that went viral on social media.
The Mamelodi shot-stopper expressed dissatisfaction that Magogo was criticising CHAN players for playing 'shitty football', a thing that has left many in the football fraternity raging.
"It has been a great pleasure and honour to represent my country and I will always appreciate the experience and knowledge that I have gained while playing for the Cranes," Onyango further noted in the letter.
I believe my notice-period is sufficient enough for the technical team to adequately prepare my replacement for the upcoming matches. By remaining a true patriot and supporter of football in my beloved Uganda I wish you all the best in your future endeavours and challenges. The Mamelodi star added.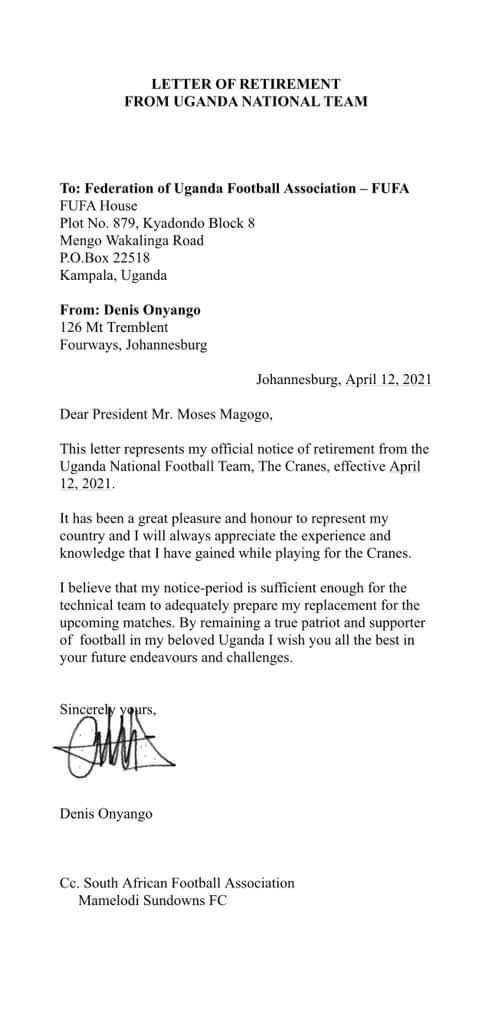 Onyango joins his Vice Hassan Wasswa Mawanda who also announced his retirement from Cranes Football last week.
Onyango made his Uganda Cranes debut on 18 June 2005 in World Cup qualifying match against Cape Verde.
The gangly goalkeeper who currently plays at Mamelodi Sundowns has played 79 games on the senior national team since making his debut in 2005 against Cape Verde and has helped the Cranes qualify for the 2017 and 2019 Africa Cup of Nations.