The joint intelligence security forces on Thursday arrested a suspected suicide bomber who was allegedly planning to blow up mourners at the funeral of the Deputy Inspector General of Police, Maj. Gen. Paul Lokech.
Abdul Katumba alias Ben linked to the Allied Democratic Force (ADF) and Al Shabaab terror group in Somalia.

Uganda People's Defence Force spokesperson, Brig Flavia Byekwaso revealed that so far two suspects  had a mission to attack  mourners at Lokech's burial on Friday at Baibir village in Pader district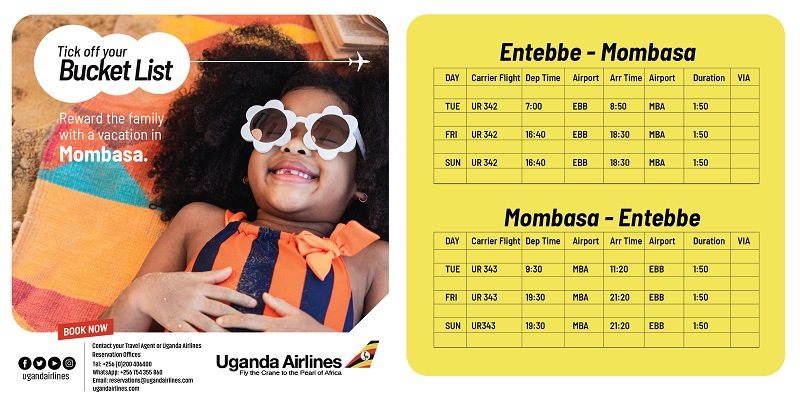 "We have learnt that Katumba was with another person in the mission but he managed to sneak off and we are currently hunting for his whereabouts," she said.
It is reported that the two  begun their mission from Kampala city, where they wanted to attack the mourners at Lokech's home in Kitikifumba Kira during the funeral service.
"When our joint intelligence team became suspicious of them, they started trailing them until they netted them in one of the hotels in Pader district on Thursday morning," She narrated.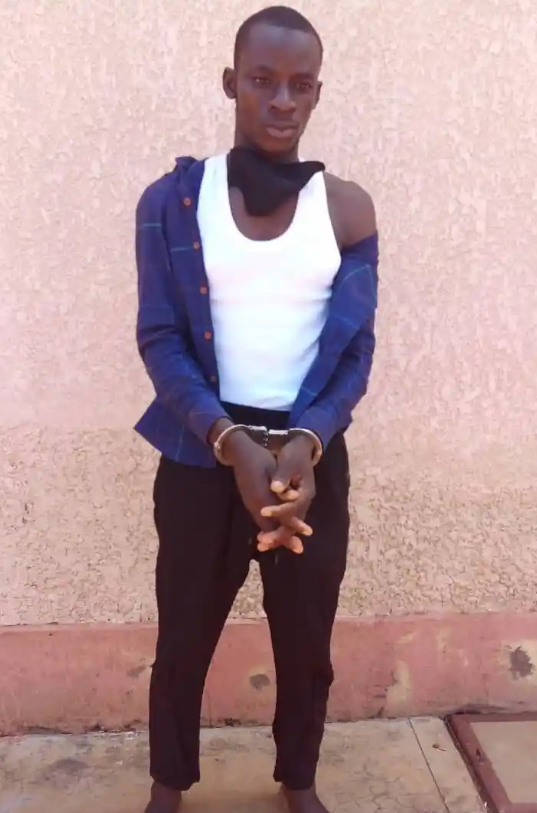 Abdul After his Arrest in Pader
According to the UPDF spokesperson, the attacker wanted to revenge on the people who were mourning the deceased's death having suppressed the Al Shabaab extremists and their associates in Somalia.
Lokech first commanded in Somalia in 2011 and left in 2012. He again bounced back in 2017 and left in 2018 after flashing the terrorists out of Mogadishu.
When security searched Katumba's room at Mikicha Guest house, they recovered  assembled homemade bombs,bomb carrier bags,ball bearings, suicide vets,Detonators,Mobile phones used to detonate bombs, ammonium sulphate,switches and wires which were to be used in their deadly mission.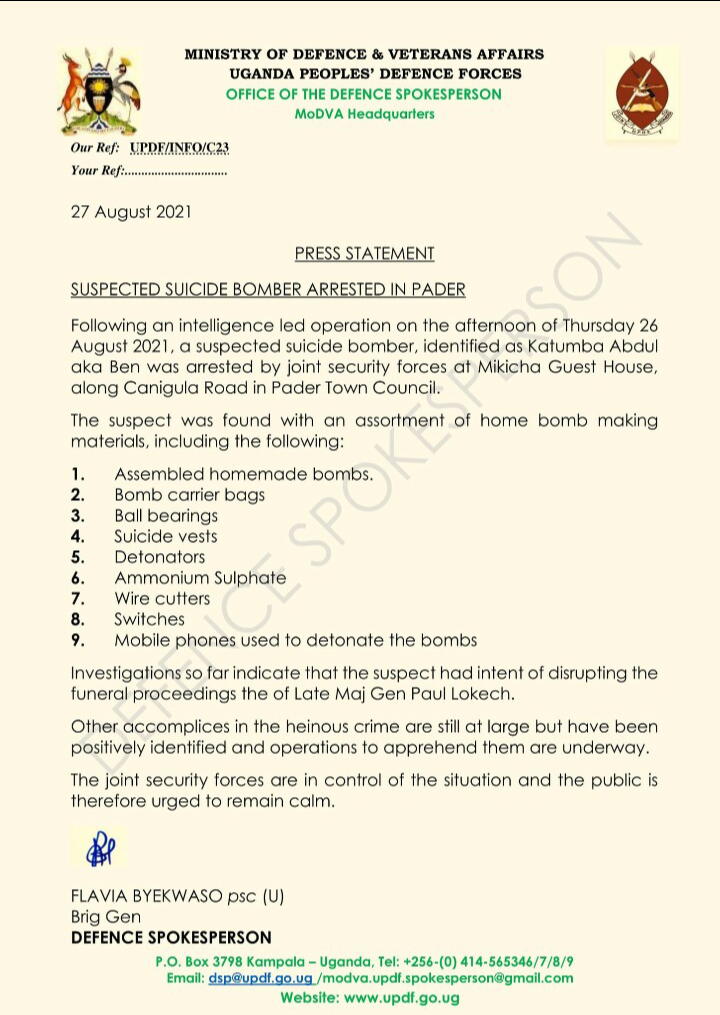 "As we continue monitoring the situation, we shall be coming out with an official statement to update the public about the matter," she said.