A wedding is a milestone between two people who have chosen to love each other for the rest of their lives but it is a ceremony that can never be complete without the company of at least a family members.
After making the vows at church, mosque or the courthouse, tradition and courtesy requires that you bring together your friends and family members together to celebrate the milestone and the good life.

During this Covid era, It is therefore important that you plan well and make the right choices to make the occasion splendid.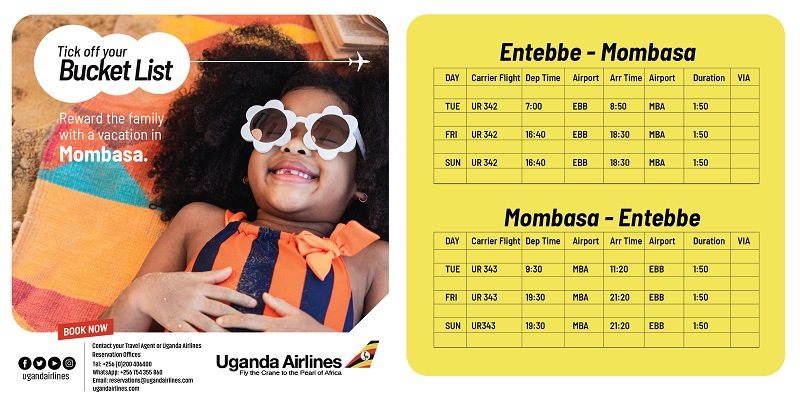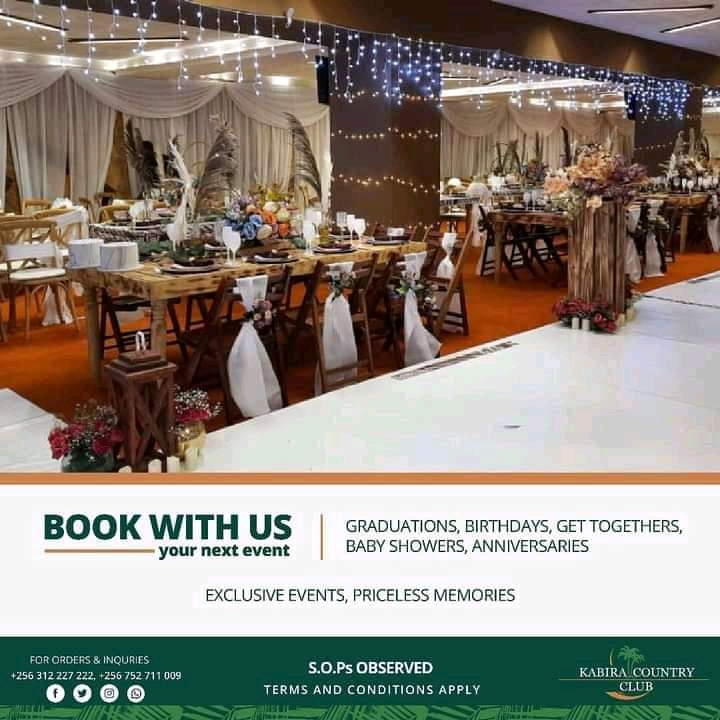 Some of the choices you have to make is the type of service providers you hire, the guests to invite and most importantly the venue.
Currently, the choice of venue where you host your guests is important because it says a lot about you. It should be following government's Standard Operating Procedures (SoPs) affordable, classy, accessible and comfortable not only for the wedding couple but the few guests too.
Because of this, most couples prefer to use a hotel as the venue to make memories that will live on forever. With a hotel, you are likely to get food, drinks, music and décor at one place which prevents you from running one service provider to another.
Aware of this, Kabira Country Club, beautiful hotel complex nestled in the peaceful neighbourhood of Bukoto, has put together attractive and special scientific wedding packages to simplify it for their customers.
Kabira Country Club offers an intimate and imitable paradise in its newly renovated rooms, designed to complement its natural environment and compliment your good taste in enjoying its offerings.
The hotel management has announced it has discounts on food and drinks, accommodation and other services provided by the hotel to enable guests make everlasting memories as they commence their journey as 'marrieds'.
The couple that hosts their wedding reception at Kabira Country Club also get a complimentary room on their first anniversary. Kabira is a well-planned easily accessible hotel with an expansive array of facilities and services that will surely grant you an unforgettable, blissful stay.
If you're looking for an all-in-one holistic experience, Kabira offers it all, and then some.
Kabira Country Club is located at Plot 63, Old Kira Road, Bukoto, Kampala, Uganda