The Standards, Utilities and Wildlife Court, which doubles as the Electricity Court, On January 18th, 2022, convicted Abiiti Isaac and Asiku Sunday for Tampering, theft and conspiracy to vandalise power transmission lines in Kamdini District.
The accused were sentenced to 20 (Twenty) months in prison for tampering with power transmission equipment, 20 (Twenty) months for Theft and 10 (Ten) months for conspiracy to vandalise power transmission lines.

According to documents presented before the court by the Electricity Regulatory Authority (ERA), on October 15th, 2021, the accused tampered with the 220kv Transmission Line in Kamdini, by removing aluminium wires from the line, an act likely to cause harm to human life and property.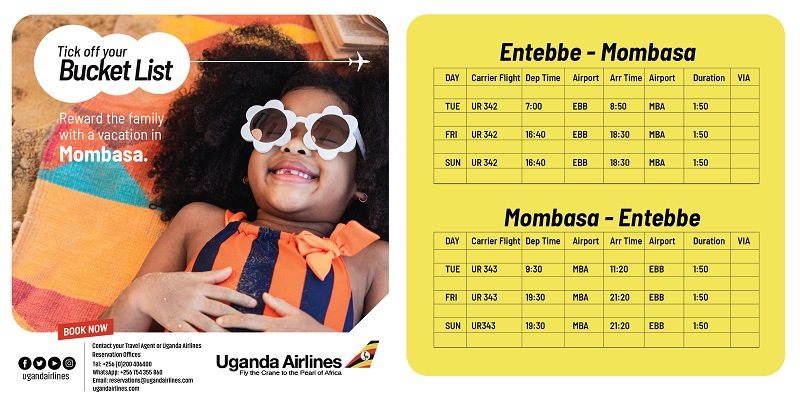 Abiiti Isaac and Asiku Sunday were charged with Tampering contrary to Section 81(1), Interference contrary to Section 87(1) (2) of the Electricity Act, 1999, Theft contrary to Section 254(1) and 261 of the Penal Code Act and Conspiracy contrary to Section 391 of the Penal code Act.
Her Worship Marion Mangeni, while sentencing the accused, noted with concern that acts of vandalism cause a substantial financial loss to the Electricity Sector, which later impacts Electricity Consumers through high Electricity Tariffs.
She further noted that sentencing the two to such punitive measures is a warning to the public, particularly people with the habit of vandalising electrical installations, to desist from perpetrating such acts.
Every year, many distribution transformers are vandalised and the various components used for different activities. The communications infrastructure has not been spared either with fibre being stolen, and masts destroyed, causing internet outage in different places while road signs communicating important messages have been uprooted.
Between 2016 and 2020, more than Shs20 billion worth of distribution assets (transformers, stay wires, overhead and underground conductors) have been either stolen or destroyed.
The cost of vandalism is huge and both direct and indirect. The destroyed infrastructure has to be restored and usually, the cost of such replacement is met by the taxpayer or the rate payer. In the electricity sector, the sector regulator; Uganda Electricity Regulatory Authority (ERA), has to provide for resources to restore such assets, usually, through the tariff.
In addition, the lives of persons within the vicinity of vandalised assets are at stake as the possibility of electrocution (even for the vandals) is high.
Indirectly, the cost of vandalism is immense. An outage brought about by vandalism of the transmission infrastructure may result into national outages that greatly impact negatively on the business sector revenues, but can also lead to loss of lives for people on life support machines in medical facilities.
Insecurity during the course of outages and terrible customer experience are some other hard-to-quantify costs of vandalism.
Government has made considerable efforts in fighting the vice. It has provided security to critical infrastructure such as substations. A special utilities court has also been set up to try those involves in vandalising utility assets.
The Electricity Act gives a maximum penalty of two million Shillings in fines or a three-year jail sentence to offenders convicted of power theft, vandalisation and illegal connection. Below the maximum, the law provides for lighter sentences of caution and community service to the culprits of offences related to electricity theft.
However, such punishments looks too weak to stop the widespread power thefts and vandalism.
Government should also enact harsher punishments for those convicted of vandalism so that vandals are discouraged from this vice. In some cases, vandalism is as dangerous as terrorism since its effect can be as severe such as cutting of power from security installations. Laws, therefore, should be amended to provide for heftier punishments to offenders in order to discourage others from involvement in such activity.