The Nakawa West Division Legislator Joel Ssenyonyi who doubles as the Chairperson, Committee on Commissions, State Authorities and State Enterprises (COSASE), is under fire with some of his members claiming money has exchanged hands to bungle up one of the key inquests the Committee has lately been undertaking.
According to Spy Uganda, the investigation was triggered by inside sources within parliamentary circles who revealed that Ssenyonyi, who is the National Unity Platform (NUP) president Robert Kyagulanyi Ssentamu aka Bobi Wine's most trusted confidant and also party spokesperson, has amassed wealth within just one year since he entered parliament, only comparable to the likes of Sam Kuteesa's calibre of networks.

According to a Whistleblower, this has been majorly possible, thanks to his current position as Chairperson COSASE, whereby it's alleged that whichever government parastatal head appears before his Committee must bleed in terms of dollars, not even in Ugandan shillings, if they want to be let 'off-the-hook'!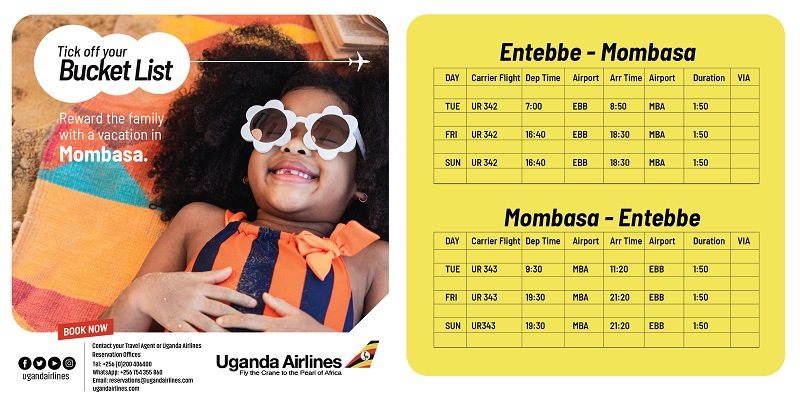 One of his victims, according to our close source at parliament, who is also a member of COSASE (names withheld on request), is the Uganda Civil Aviation Authority (UCAA) boss Mr. Fred K. Bamwesigye, who reportedly coughed up to UGX 1.4billion to 'kill' a damning report on the misappropriation of tax payers' money which is going on at the airport.
It should be recalled that COSASE, under the stewardship of Ssenyonyi, was conducting a probe into the over-exaggerated contract cost to expand Entebbe International Airport.
In their original report which was okayed by all Committee members, they punched holes in several areas where they detected anomalies which include;
1- The members found out that the contractor sub-contracted part of the work at the international airport to a company whose owner was underage.
2- The committee found out that the booth for tickets payment and check-in machines was built at a whopping UGX 5.6billion
3- The COSASE committee also found out that the sums of money collected from parking fees and tickets at the airport weren't being accounted for. It was being eaten by the mafia networks at the airport.
So, after the team compiled its good report and handed it over to Ssenyonyi as head of COSASE such that he could present it on the floor of Parliament, the Committee members were shocked when he presented a fake report, devoid of the mess they had actually reported about what is happening at the airport.
In a bid to avoid further embarrassment, the Committee members rose on the floor of Parliament and disowned the report he was trying to tender in, branding it fake and only aimed at wetting the beak of the young and money-hungry legislator. Since then, the real report has never been presented before parliament.
When the members later got intelligence that Ssenyonyi had sold their report at a staggering UGX1.4b they started demanding for an explanation from him to no avail.
In fact, the information spread fast when he allegedly called a few of his confidants on the Committee to give them cramps and they insisted that they also wanted a full 'thigh of the bull'.
For this sort of aggrandizement, Ssenyonyi is being linked to several properties in town now and some multi-billion construction sites which we will soon bring unto the fora.
Meanwhile, our efforts to get a comment from Ssenyonyi yielded no positive results as our calls and WhatsApp messages on his known phone number (075444….) went unanswered.
The same has been ignored by UCAA boss Fred Bamwesigye, whom we reached out for a comment but declined to say anything.
On the other hand however, the UCAA spokesperson Vianney Luggya, told our investigative reporters that the above allegation should be ignored with the contempt it deserves.
"Please ignore such an allegation with the contempt it deserves," said Luggya.
It should be noted that recently, the Inspector General of Government (IGG) Beti Kamya promised to launch a lifestyle audit of all Ugandans paid from the consolidated national fund, so as to ascertain whether their salaries tally with their properties.
However, President Yoweri Kaguta Museveni later watered down Kamya's idea, arguing that this would scare them away and force them to end up investing their loot outside the country.
But Kamya insists that such a law would try to mitigate certain levels of corruption in the country.
We shall keep you posted. Watch the space…