Residents and the Business Community in greater Luwero have decried the poor state of Kambiri-Kikyusa-Zirobwe – Kasana road saying it has continuously hiked the cost of transport and affected economic development in the area.
Residents and the business community say, the routes are mainly used to transport agricultural produce, especially by sugarcane trucks from Eastern Uganda to greater Luwero. It also connects Kayunga, Mukono to Luwero and it is a shortcut of sorts for those who do not want to pass via Kampala.

Erustus Kibirango, the Luwero District Chairperson acknowledged the poor state of roads and assured that they will be worked on to improve services.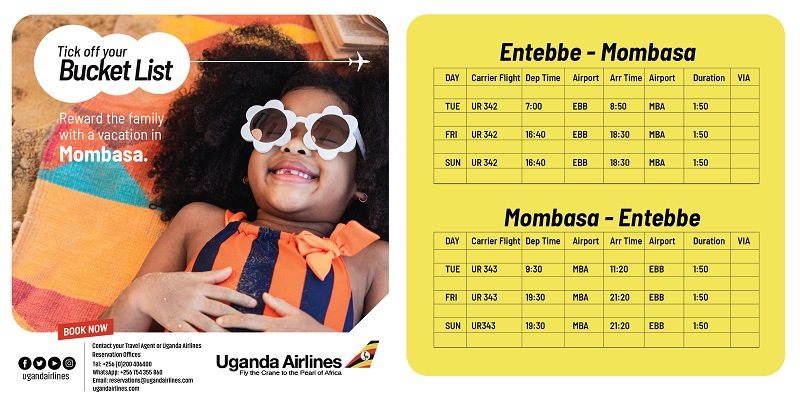 He says Uganda National Roads Authority (UNRA) has tried to work on the roads in the area but this particular one needs special attention.
"It's true the road is in a very poor condition. UNRA have tried this year to work on some roads in the district but this road needs special attention," he said.
He added that the road is in such poor state because of the heavy trucks constantly transporting sugar cane from Jinja to Victoria Sugar factory.
"The outcry is because the road has been in bad state, it's busy mainly because of the sugar factory, in Butuntumula that is Victoria sugar. They are always carrying sugar cane from Jinja side, so that road is busy and you find vehicles also breaking down."
Erasto also blames the poor road conditions on engineers who he says did not shape it well. "Another point attributed to the poor condition is the aspect of the engineers, they did not shape the road well. So we hope you are going to advise them on how to handle"
The Chairperson further added that the roads committee comprising of area MPs, the district Chairperson and CAO is yet to have their quarterly meeting to discuss the issue as legislators were busy engaged with the burial of late Speaker of Parliament Rt Hon Jacob Oulanyah at the time.
"We have a district roads committe comprising of area MPs, the district Chairperson and CAO and a team from UNRA under which we sit periodically but this time, it didnt happen since MPs werre engaged in the burial of the speaker. However, we hope to have a meeting soon to solve the matter," he added.
Erasto noted that they intend to sit soon and explain their road problems to UNRA.
"I assure you once we have the meetings with UNRA, the road will be worked on. Our graders have also been nonfunctional which hindered the progress in revamping roads.".
Some road users say the onset of rains is already worrying both the community and business persons who solely depend on agriculture production for survival.