The latest information reveals that Moses Nkonge Kibalama, the purportedly elected President of the National Unity Platform and the Secretary General Simbwa Kagombe have opened new party headquarters in Rubaga division. This comes after NUP defacto leaders wrote to the Electoral Commission and the European Union in Uganda, notifying them on change of leadership in the National Unity Platform – NUP Party.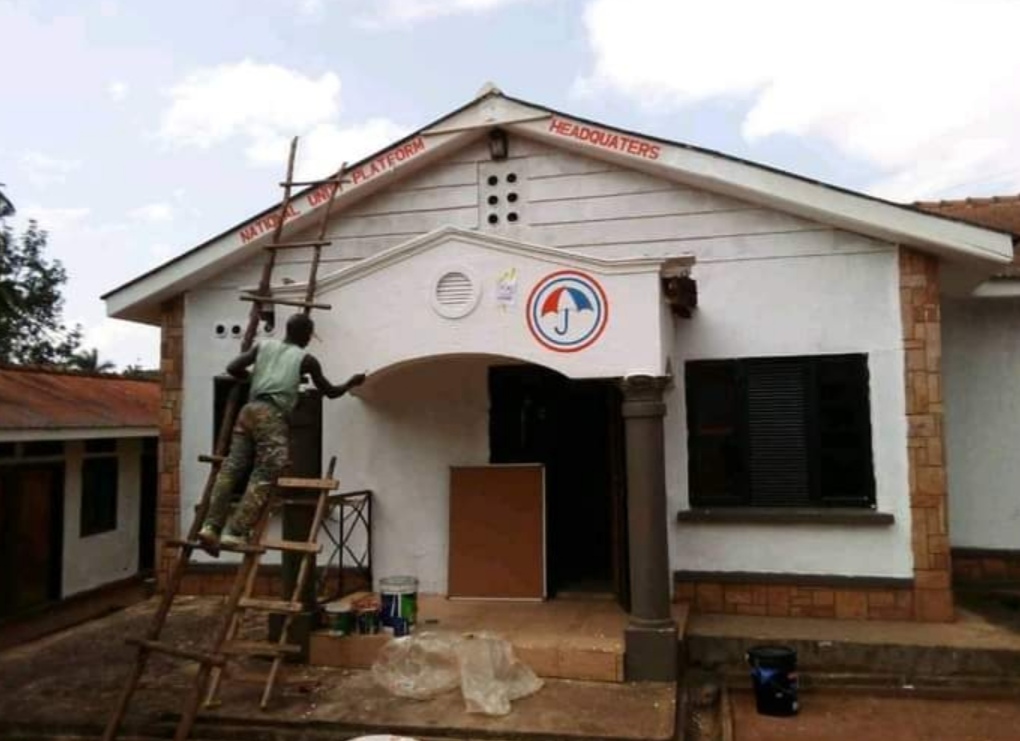 The two were reportedly elected as the new leaders of the party replacing Mr Kyagulanyi Robert Ssentamu alias Bobi Wine as President and Mr. David Lewis Rubongoya as Secretary General in a delegates conference held in Lubaga-Kampala on Thursday.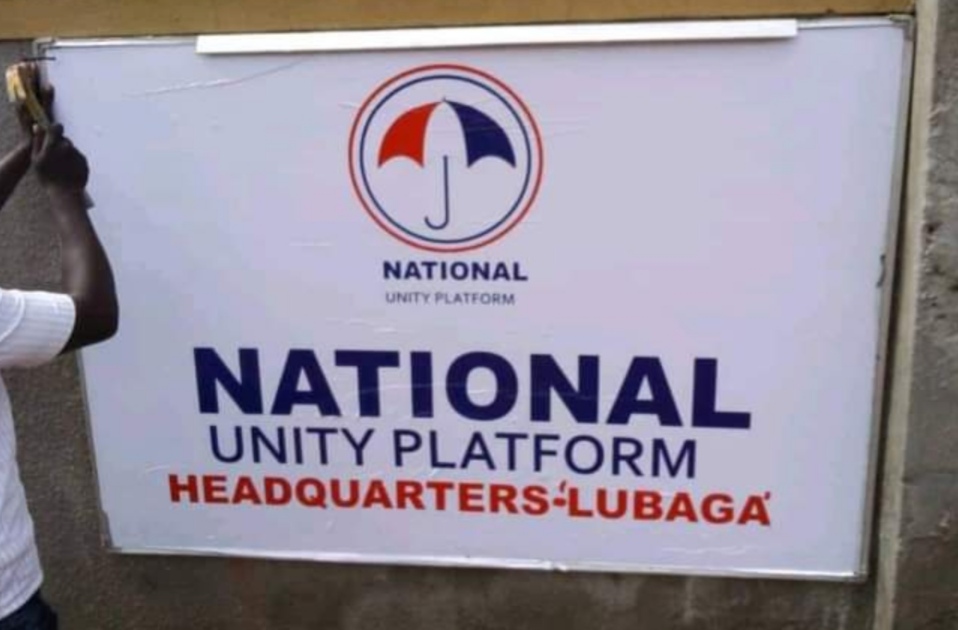 Also, the treasurer and spokesperson were reportedly replaced. Kyagulanyi however was elected while absent as the Secretary for Foreign Affairs in the new leadership.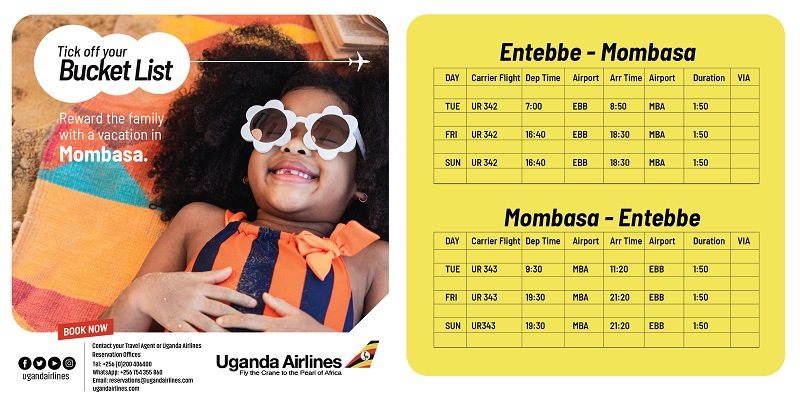 Now, the elected leaders, Mr. Nkonge Moses Kibalama and Simbwa Kagombe have notified the European Union and the Independent Electoral Commission of Uganda on the changes and asked that an update on the leadership of the party be made.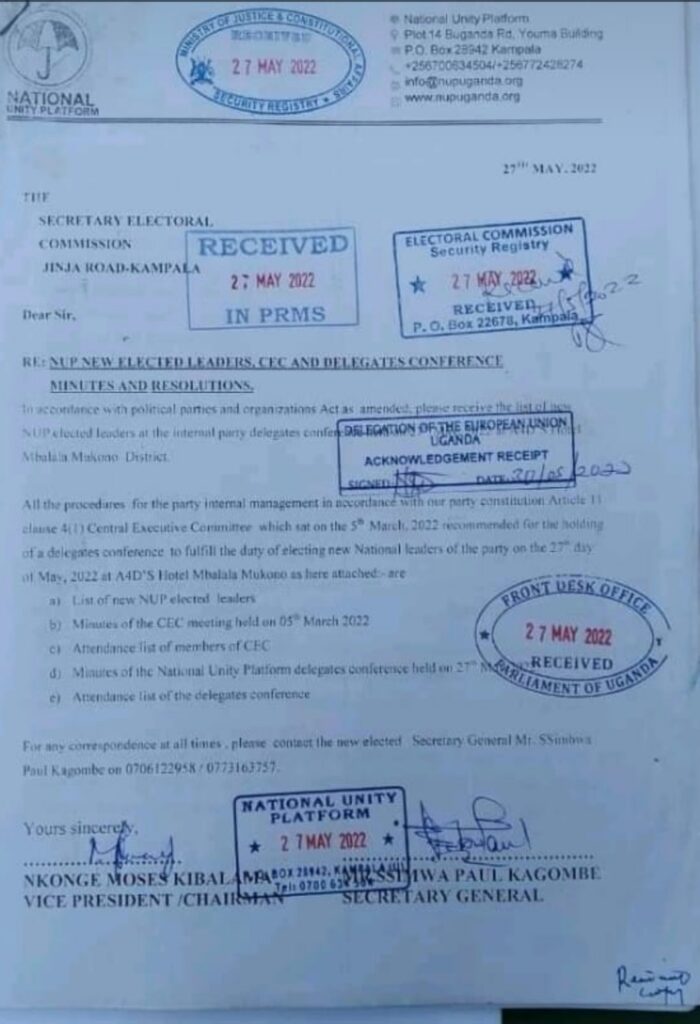 "In accordance with the Political Parties and Organizations Act as amended, please receive the list of new elected leaders of the party," Kagombe wrote to the EC.
Woes between the two factions of the National Unity Platform started in 2020, just after the party had been surrendered to People Power Movement Leaders Robert Kyagulanyi and David Lewis Rubongoya.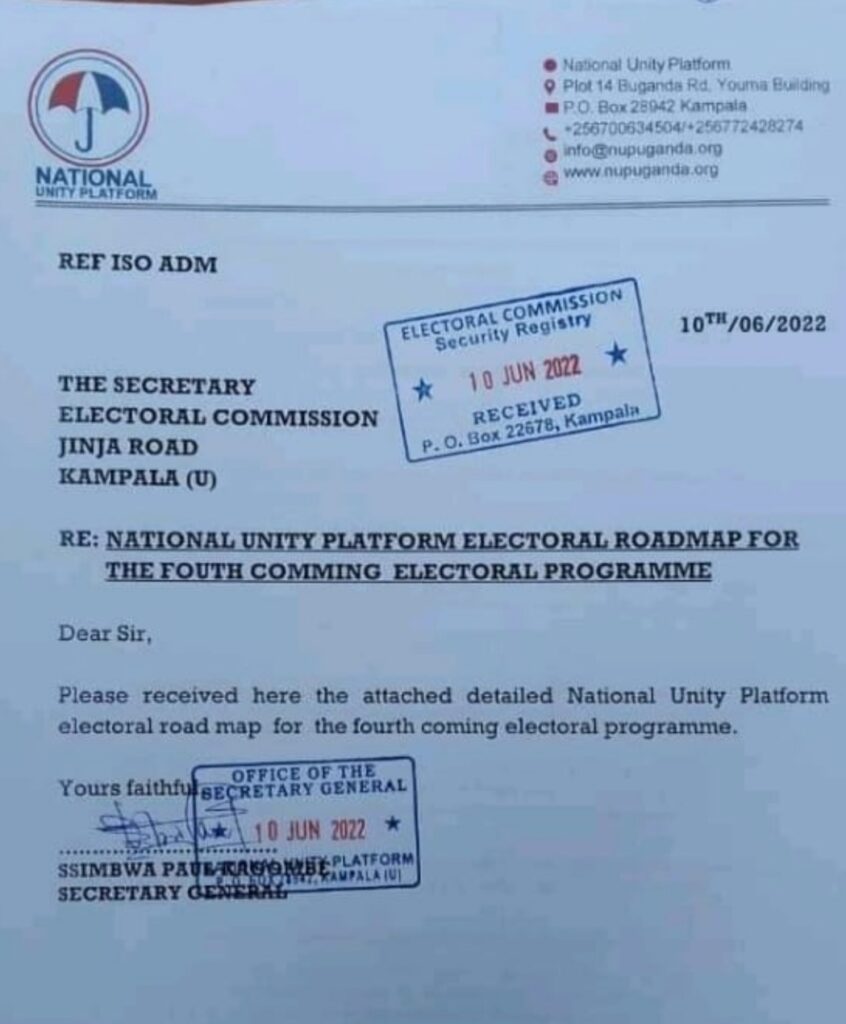 The Kibalama faction accused the new leadership of neglecting them while telling the public "lies" that the party was moving on fine and well.
A letter dated April 23rd from William Odinga, a member of the Kibalama faction addressed to Mr. Robert Kyagulanyi Ssentamu indicated that the Kyagulanyi leadership abdicated duties and the constitution of the party.
They also accused the Kyagulanyi leadership of failing to follow a memorandum of understanding signed between the two factions during the transformation stage in 2020.
Among other things, the Kibalama faction also accused the NUP leadership of forging a constitution replacing the original constitution of the NURP party and connived with the electoral commission to update the party documents.The disagreements with in NUP Party factions have left most of supporters confused on next step of actions. (Entebbe)