Mary Goretti Kitutu, the Minister of Energy and Mineral Development, has directed the Rural Electrification Agency (REA) Executive Director Godfrey Turyahikayo, to hand over office today July 9th, 2020, due to mismanagement of the agency.
This website has established from credible sources that Kitutu directed  Turyahikayo to hand over his office to her after his contract expired yesterday July, 8, 2020.
We have also learnt that President Yoweri Museveni has since asked for the sacking and prosecution of the REA Deputy Executive Director Godfrey Werikhe, and Manager Project Designs and Implementation, Mr. John Abouf Turyagyenda, over allegations of abuse of office.
Following the development, our impeccable sources reveal that the President has also instructed his Special Unit to identify three personnel of high integrity to fill the positions rendered vacant at REA,  just as he did at Kampala Capital City Authority (KCCA) and  Uganda Telecome Limited (UTL).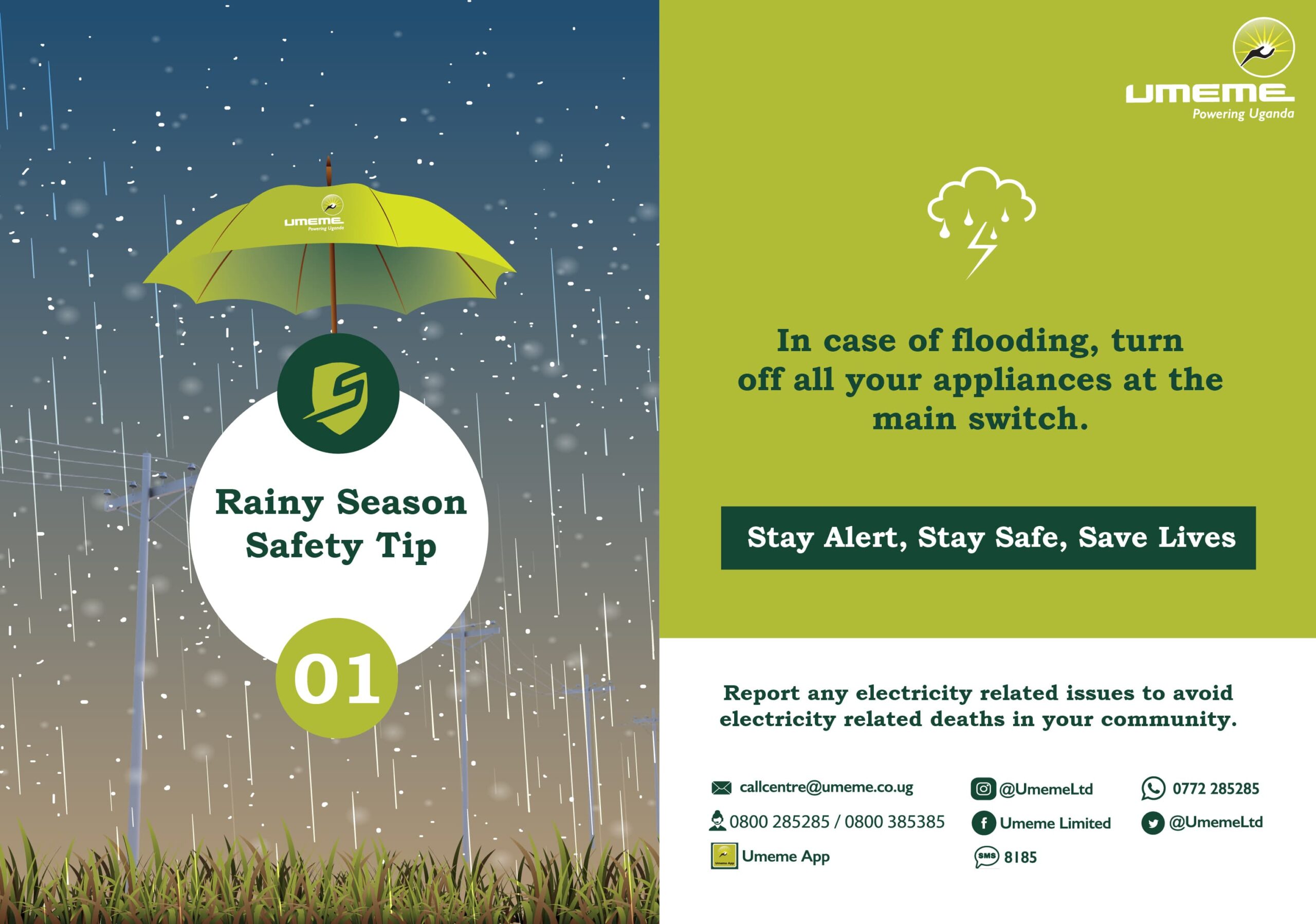 It should be noted that there's currently no board governing REA, hence the Minister has taken over all the powers of the Board and the Technical Management.
This however comes at a time when senior officials at REA are battling allegations of misappropriating over Shs22Bn government funds that was meant to be used in the setting of infrastructure for distribution of power  to several rural areas in Uganda.
Trouble for Turyahikayo started after a controversial $33.6m (about Shs 131bn) deal cast a dark shadow on the REA. That was after the revelation of procurement discrepancies which indicated REA could have lost $5.7m (Shs 22bn) in the bidding process.
Under the project dubbed Uganda Rural Electricity Access Project (UREAP), REA received funding from the African Development Bank (ADB) worth $100m for the design, supply and installation of medium voltage networks and last mile consumer connections in several districts.
However, the main bone of contention surrounds the procurement process that saw REA award an Indian firm, Larsen & Toubro Ltd, a contract worth $33.6m at the expense of a lower bid of $22.8m [89bn] from C&G Andijes Group Ltd, a Ugandan company. The difference between the two bids is Shs42bn.
As a result, C&G accused Turyahikayo of flouting the standard procedures to award the 'overpriced' deal to Larsen & Toubro Ltd.
According to correspondences that we have seen, Turyahikayo is accused of ignoring decisions of the REA board and instructions of the Public Procurement and Disposal of Public Assets (PPDA), to award contracts to L&T.
How It Started
Our sources reveal that shortly after REA declared the L&T bid as the best in January 2019, C&G petitioned Gen. Salim Saleh, the chief coordinator of Operation Wealth Creation, for intervention on grounds that the country was set to lose billions of shillings in taxes if the deal went ahead.
"The proposed award is 100 per cent donation of about Shs20 billion of taxpayers' money that can be used for other urgent rural electrification needs," reads part of the plea from Gabriel Addi on behalf of C&G.
In turn, Gen. Saleh wrote to Benson Turamye, the PPDA executive director, for an explanation on the suspected malpractices in procurement of works at REA.
"This is therefore to request that an explanation to that effect be submitted urgently on what courses of action has been taken so far," Saleh wrote on January 4, 2019.
Indeed, Turamye replied on January 19 and noted after investigating the matter, that PPDA had discovered discrepancies and ordered REA to re-evaluate the bids.
Turyahikayo Defiant
It is said however, that Turyahikayo disregarded the PPDA decision on grounds that the African Development Bank gave a no-objection approval of the L&T bid. Thereafter, REA signed the deal, whose works are scheduled for completion in 2022. But a source at the PPDA who preferred anonymity told this website that Turyahikayo's conduct is tantamount to being insubordinate and defiant.
"Why was he hiding to overlook the re-evaluation? Hiding behind ADB's no-objection is not legally binding because its role in procurements of this nature is advisory and REA has all powers to take final decisions within the procurement guidelines, including cancellation, re-evaluation and or retendering," the source said.
"A bank's no-objection is given based on the client's recommendations. Mr Turyahikayo, having dealt with donors for over 17 years, knows that donors will always advise based on your submission and recommendations, but the final decision always lies with REA," she added.
This controversy also highlights the power struggle that has engulfed REA over the past few years, specifically pitting Turyahikayo and John Turyagyenda, the REA project development and management director.
For instance, Turyahikayo transferred supervision of this project from the project development and management directorate to that in charge of planning headed by Charles Lutwama, something that raised red flags within REA.
Turyahikayo has been at the helm of REA since its inception in 2003 but in 2017, the board suspended him for six months on grounds of causing financial loss. In that period, Turyagyenda served as the acting executive director.
Somehow, Turyahikayo managed to get his job back but in June 2019 when his contract expired, the board again refused to renew it, although President Museveni intervened and gave him a one-year extension that ended in June 2020.
Now Minister Kitutu wants him to hand over office because of the litany of discrepancies at REA and after President Museveni's refusal to renew his account.
According to sources at State House, the President wants a complete change of management in the entire electricity sector as a way to achieve quality standards that were denied Ugandans by the REA Technical team for the past 10 years.