As several Ugandans continue to wallow in poverty, partly due to unemployment and retrenchment during this Covid-19 lockdown, Meera investments has announced more than 50 vacancies for job seekers.
The vacancies are both managerial and technical.
They include Project manager (20) slots, Clerks of works (20) slots, structural engineer (5) slots, quanitative surveyor (3) slots and quality engineer (3) slots.

According to a note seen by this publication, applicants who meet the required criteria need to send their credentials to the company Human resource manager, Deborah Wamala and only shortlisted candidates will be contacted.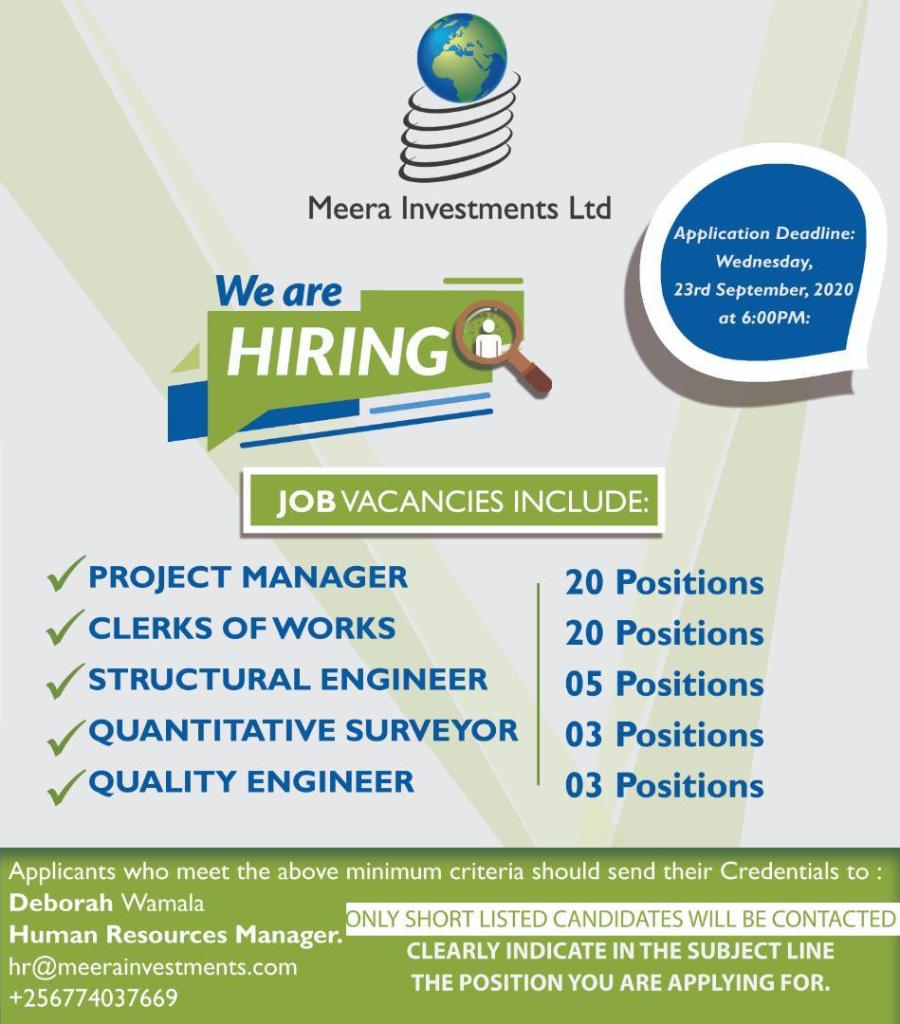 Unemployment Rate in Uganda is expected to reach 2.40 percent by the end of 2020, according to Trading Economics global macro models and analysts expectations.
In the long-term, the Uganda Unemployment Rate is projected to trend around 2.70 percent in 2021 and 3.00 percent in 2022, according to our econometric models.

It's efforts like those of businessman, Sudhir Ruparelia-owned Meera Investments ltd that will perhaps alleviate the unemployment stress on both public and the private sector.