Police have arrested six people in connection to kidnapping a three year old child  for a  ransom and later killed her.
Those arrested are Fred Kayemba, Walugembe Fred , Allan Ssenkuba, Ben Kiyingi, Emmanuel Katongole and Fatuma Nansubuga.
According to locals the body of minor was found slaughtered at the neck, with no tongue and both eyes were removed out in what is now believed to have been a ritual sacrifice.
Police Spokesperson,  Fred Enanga, says the incident happened on September, 22, 2023 in the afternoon  when Biyinzika Hope returned from school and found when there was no one at home at Namaliri trading centre, Kasawo county in Mukono district.
The parents reported a case of disappearance to police but later, the kidnappers called the parents for ransom and threatened to kill the baby if the money they asked for was not sent to them.
"It was on 30th, September that the body of the three-year-old was recovered from a pit latrine about 15 metres from their home," Enanga said.
The fire and rescue teams managed to retrieve the body whereas other police teams documented  another scene in a sorghum garden near the toilet where the victim was murdered.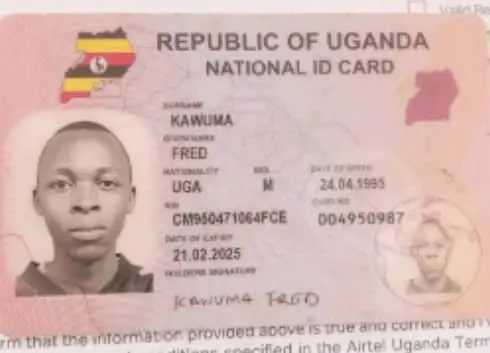 The suspects arrested  are part of a gang  moving around the area kidnapping people and asking for ransom.
The police said the  key suspect, Fred Kawuma who was the mastermind of the kidnap and subsequent murder is still on the run as the hunt for him  gains momentum.
"This is an unfortunate incident where an innocent three year old child is targeted and taken through all that pain. The suspects will soon be taken to courts of law," Enanga noted.