High Court in Kampala has ordered the Director of Chieftaincy of Military Intelligence and Inspector General of Uganda police force to unconditionally release detained ISO operative Simon Peter Odongo.
In the ruling delivered today by the assistant registrar of court Dr Alex Mugisha on behalf of Justice Micheal Elubu set constitutional orders to have Mr.Odongo to regain his freedom

This was also in an application by Simon Odongo's sister Caroline Odongo Turyatemba against the Director General Chieftaincy of Military Intelligence Gen Abel Kandiho, Inspector General of police Martin Okoth Ochola and the Attorney General.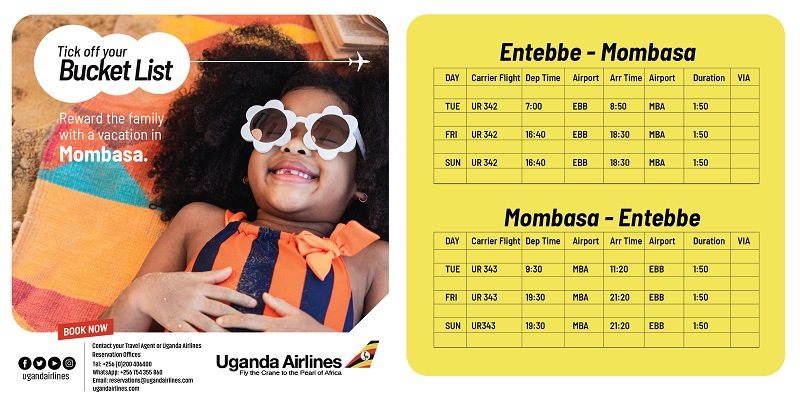 court ruled that Simon Odongo has suffered infringement of his fundamental rights to freedom from torture and his rights to liberty was also infringed.
Court also ruled that Simon Odongo be produced by the respondents before competent court "within 48hrs of this order"
"In the event that he is not produced court issues unconditional order for his release forthwith"
"The respondents CMI, police and Attorney General will be pay party damages in the sum of 200,000,000/= for all the violation he has suffered in this case"
"Respondents to pay exemplary damages in the sum of 50,000,000/= to Simon Odongo for contempt of court by the servants of the respondents".
CMI and police have also been ordered to pay costs of the application.
This ruling also comes after the same High Court ordered Chieftaincy of Military Intelligence (CMI) to grant access to badly injured Odongo by his family members and his lawyers.
The applicant was represented by counsels Mugisa Gerald and Nuwagira Ronald while the respondents were represented by counsel Charity Nabasa.
In his ruling delivered on June 02/06/2020, Justice Micheal Elubu ruled that Simon Peter Odongo be granted immediate access to his doctors and make assessment and give necessary treatment.
Justice Elubu also ordered that Simon odongo's lawyers be granted access to him and receive instructions from him in line with Article 44 and 28 (3) (d) of the constitution of Uganda.
Mrs Caroline Odongo had run to court to compel the two security agencies to produce to produce her brother Simon Peter Odongo dead or alive before High Court after the military court denied having charged and remanded him to Makindye military barracks.
The respondents through their counsel asked court for time because they were not yet ready to respond.
Court also accepted their request and were granted two weeks to respond.
Odongo was recently remanded to Military police cells in Makindye by a Military court in Kampala after being arrested by a sister security agency.
He was arrested from his home by a combined force of police detectives and officers from Chieftaincy of Military Intelligence (CMI) all attached to Special Investigations) (SID) base in Kireka.
According to medical records available from Bombo Military hospital, Odongo who suffers from acute Asthma, diabetes and blood hypertention was tortured and shot in the limb.
Odongo reportedly has bullet fragments in his limbs which have not yet been operated.
This website has also established that the military presented a fake charge sheet before High Court yet Odongo has never been presented before any court
In this charge sheet, Simon Peter is charged with only one account which illegal possession of fire arms and military uniform contrary to other different charges being published by a section of the media to serve for propaganda purposes.
It is also confirmed that the two fire arms a pistol and an AK 47 riffle were legally assigned to him by his employers (ISO) who up to now have not been informed by this sister agency about his arrest.
His family says the said gun an AK 47 was planted behind the fridge by one of the arresting officers.