President Yoweri Museveni is impressed by the supersonic speed under which Convention Centre is being constructed ahead schedule as the country gears up to host the Non-Alignment Movement conference.
The conference will take place next early year
The head of state said this while touring the construction site at Commonwealth Resort Munyonyo yesterday. He also toured other facilities like the expansion works at Entebbe International Airport and city roads under construction.
The construction of the one-of-a-kind 4400-seater Speke Resort Convention Centre is on schedule and will be completed in time for the summit.
The Non-Aligned Movement (NAM) was founded in 1961 with the view to advancing interests of developing countries in the context of Cold War confrontation. In its first three decades, the Movement played a crucial role in decolonization, formation of new independent states, and democratization of international relations.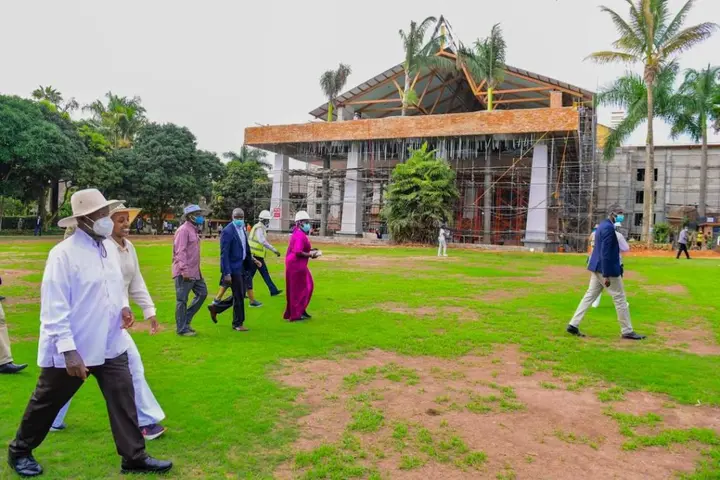 The Non–Aligned Movement (NAM) is a forum of 120 countries that are not formally aligned with or against any major power bloc. After the UN, it is the largest grouping of states worldwide.
In addition to the 4400-seater auditorium, the convention centre will also have a multipurpose hall, 12 high-end conference/breakaway meeting rooms and a floating restaurant that can host more than 900 guests, with an extraordinary view of Africa's largest freshwater lake⏤ Lake Victoria.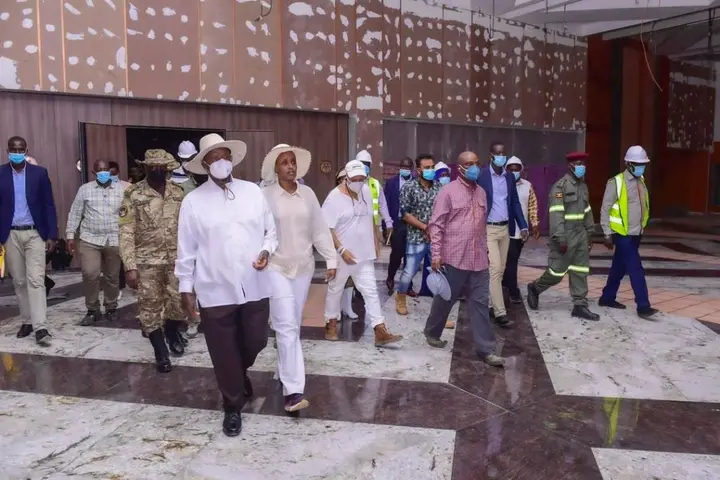 The guided tour around the hotel was conducted by the proprietor of the facility and city tycoon Sudhir Ruparelia who took the head of state around the hotel.